Overview
Within FarmQA a user can link scouting reports and recommendations to be viewed in the same report. There is an auto link feature within settings that is time based on submission of reports. A user can then manually link or unlink reports if they are wrongly associated. See the instructions below for more details.
Auto Linking Reports
NOTE: This is an account setting that only administrators can set.
Log in to your FarmQA Controller account.
Click on Settings button, then navigate to the Organization tab. Select the Enterprise you would like to have linked scouting reports within.
Scroll down to where it says Advice, then toggle on the option to Automatically link scouting reports and recommendations (pictured below).
Finally choose the time window for how long the auto link should happen. The default time period is 3 days.
This means that if a scouting report is submitted on a Monday and a follow up recommendation is written on a Wednesday they will be auto linked. If the recommendation is written on a Thursday they will not be linked.

Note: you can also choose to toggle off this feature and use the manual links in the stop below.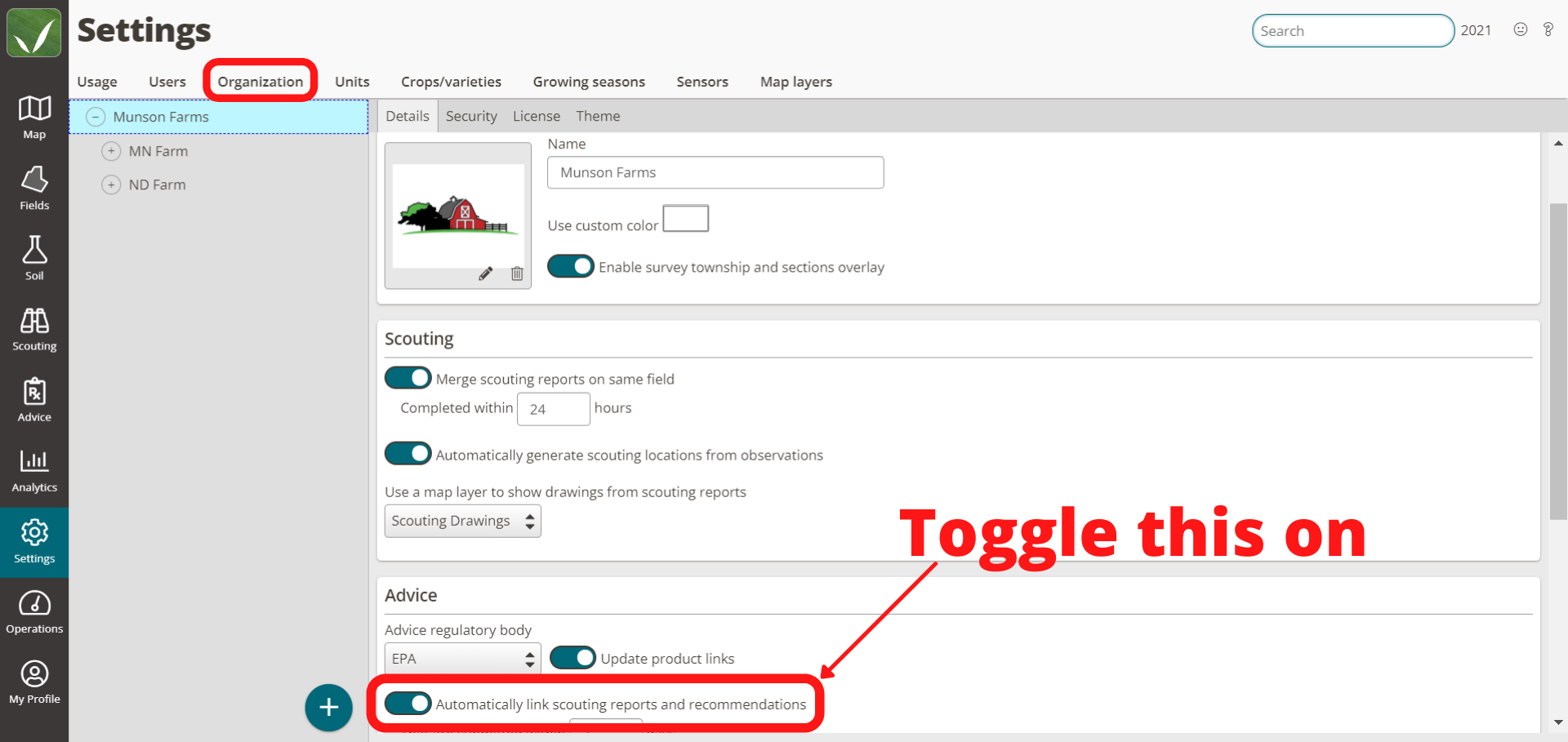 Manually linking/unlinking reports
This can be used to add links to reports that were outside your auto merge timeframe or remove unwanted links.
Log in to your FarmQA Controller account.
Navigate to either a completed recommendation or scouting report.
Notice the Linked Scouting reports or Linked recommendations section on the right-hand side (see below).
Take one of the following actions:

Unlink the existing scouting report or recommendation by clicking the unlink icon. The icon is located to the right of the blue linked report name.
Add links to other reports. Do this by clicking the plus button and locating the report in the list view that appears (pictured below).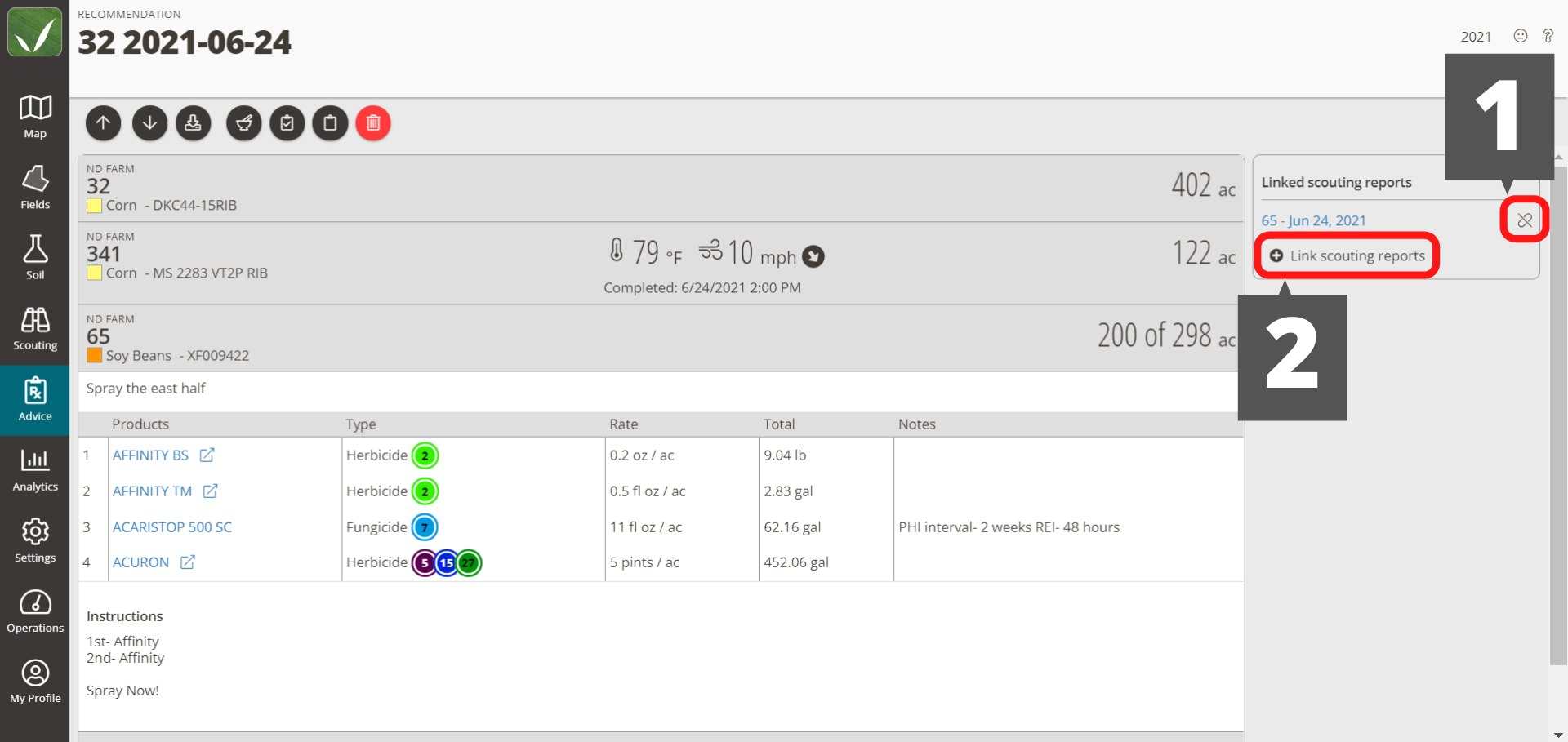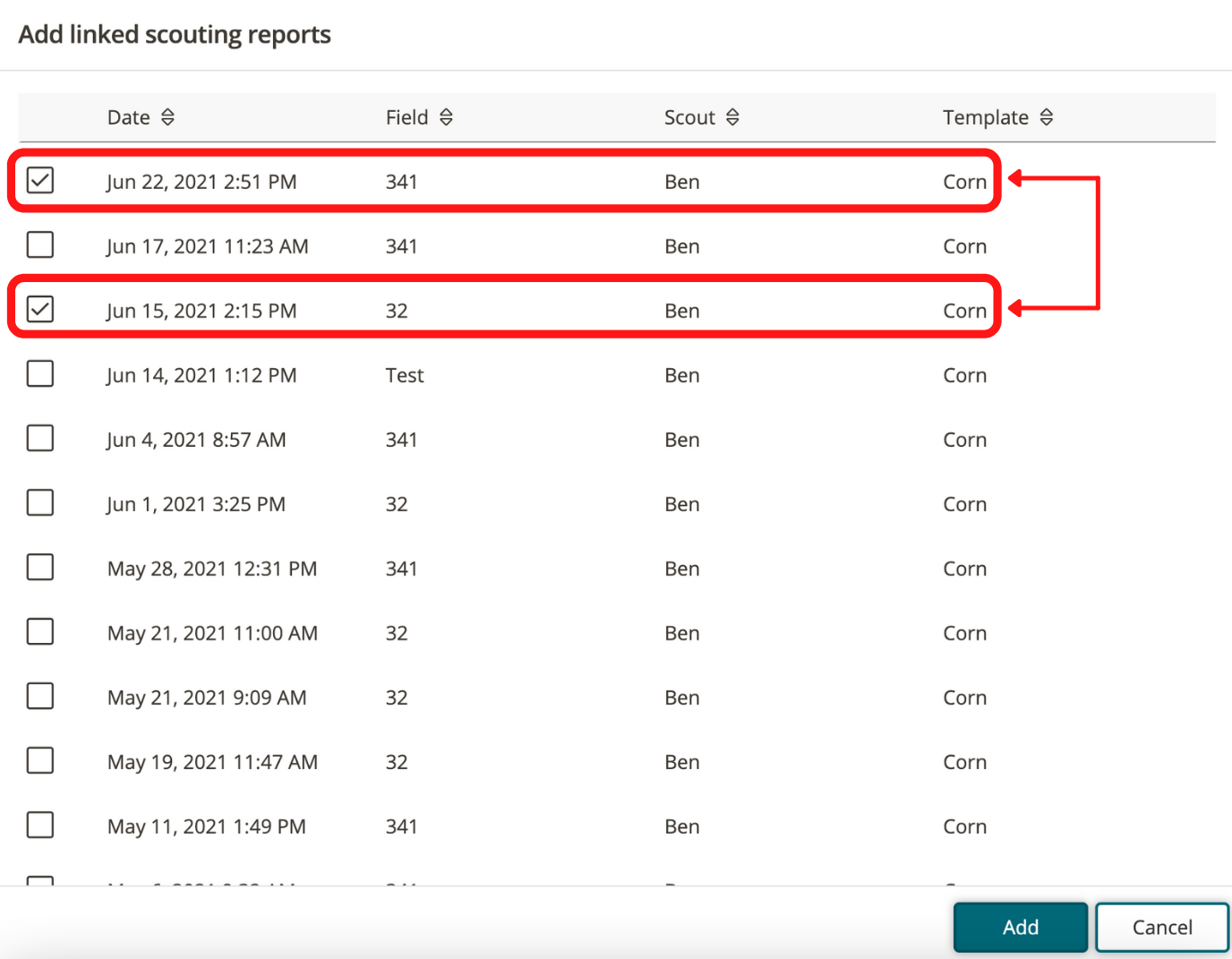 Generating a combined report
The final step is to generate a report with both a scouting report and a recommendation can be done from either FarmQA Controller or FarmQA scouting.
Select the scouting report(s) you want to export.

View the PDF customization options for the scouting report by selecting the export button (see below).

Make sure the recommendation option is set to either show up as first or last in the PDF.

You can also choose to omit the recommendations if you just want a scouting report only PDF.

Finally generate the PDF and notice both the recommendation and scouting report are included.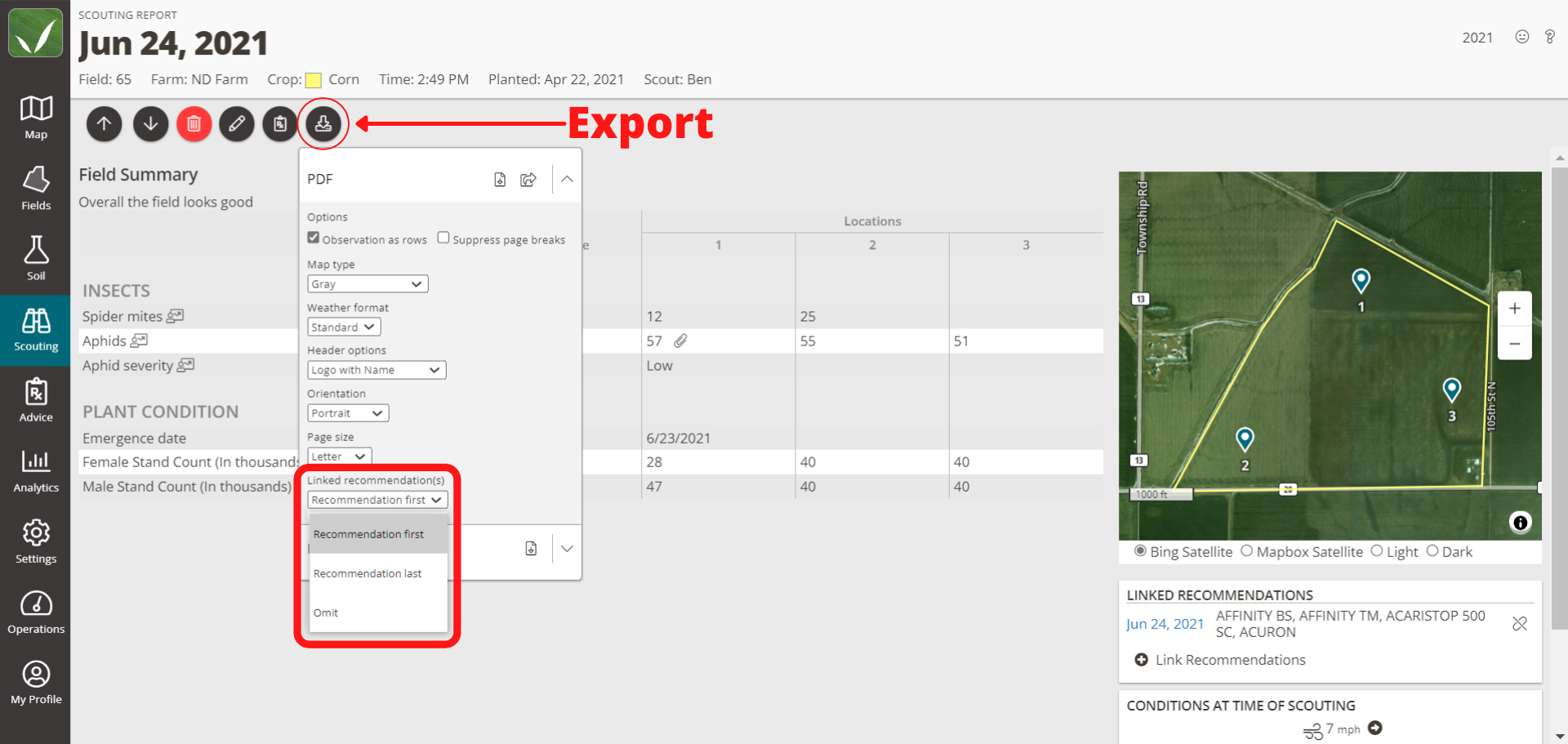 Please contact FarmQA Support with any further questions