Creating mixes in FarmQA is a time saver when writing recommendations in Controller or on the Scouting mobile app. A mix is a combination of chemical products with saved rates and mixes orders. Mixes can be made for fertilizers, fungicides, herbicides, and more. Additionally, you can assign your mixes to crops and give them nicknames to make them easier to find. See the steps below for further details.


Steps

Log in to your FarmQA account from the web app.
Click on the Advice icon on the left-hand side of the screen, then navigate to the Mixes tab.
Within the Mixes tab you can search for, sort, and filter existing mixes, as well as edit them.
Additionally, you can create new mixes with the New mix button in the top right-hand corner of the screen (pictured below).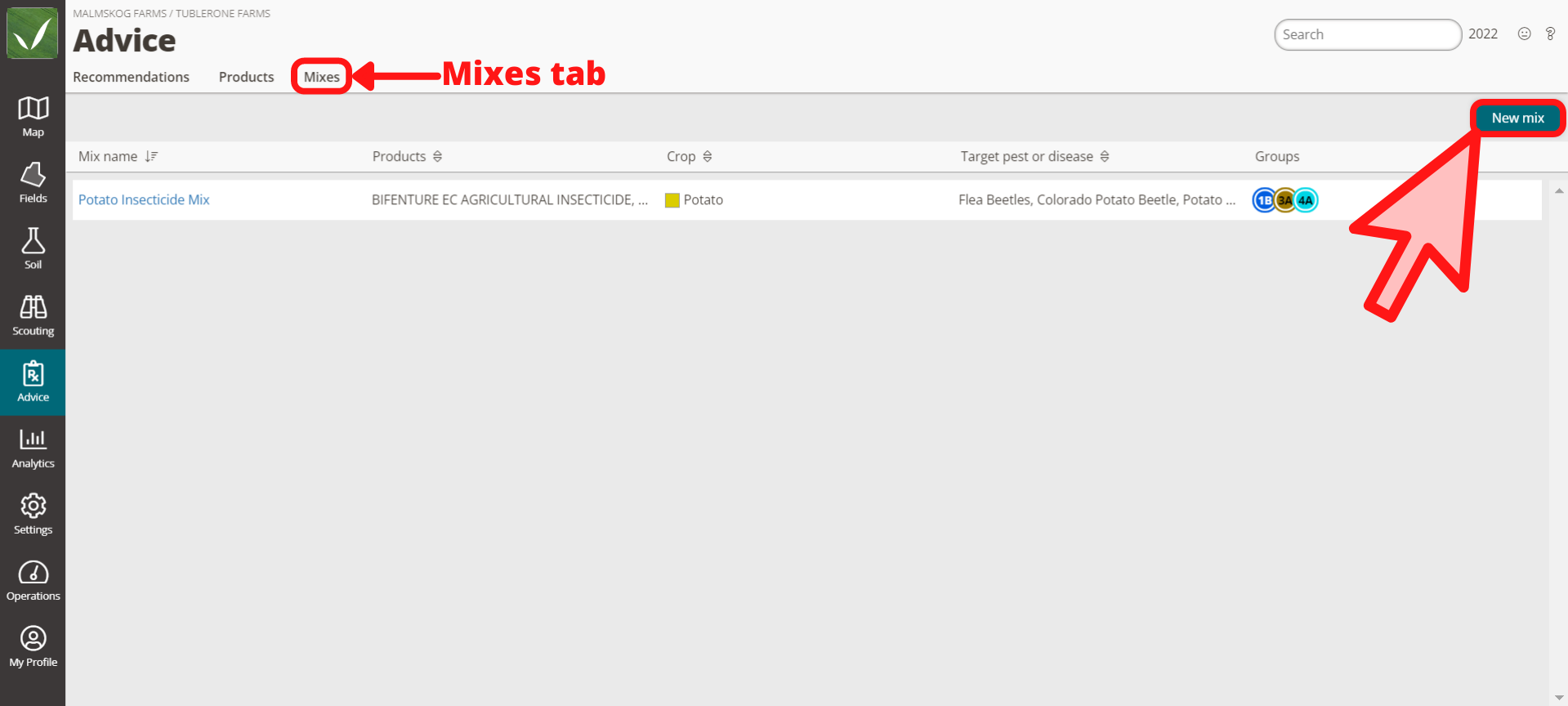 Once you're in the Mix information page, complete the following steps to get your mix setup (pictured below):
Assign a Name to your new mix.
Set a total water volume in gal/ac for your mix. This will be used to calculate the total amount of each chemical product applied in Recommendations.
Assign target pests or diseases to your mix.
Associate crops with your mix. Multiple crops can be selected at the same time using the dropdown menu for associating crops.
When you're done with the basic setup, click the Add products button in the upper left-hand corner of the center panel to add chemical products to your mix.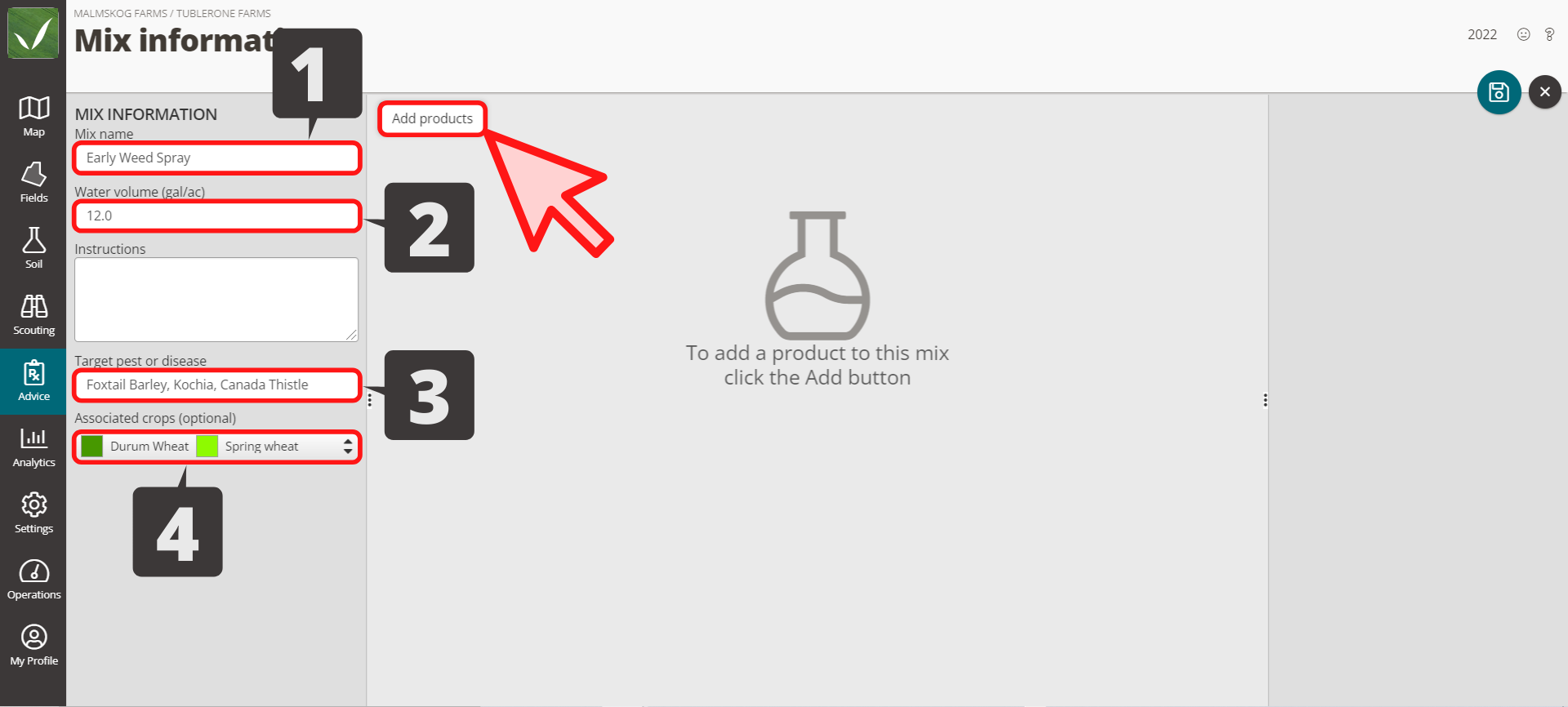 Use the Add products page to select the products you wish to add to your mix (pictured below). Use the search bar at the top of the window to search for your desired products more easily.

For more information on how to add products to your FarmQA account, check out this article.

After selecting the products you want to add to your mix, click the Add button a the bottom of the window.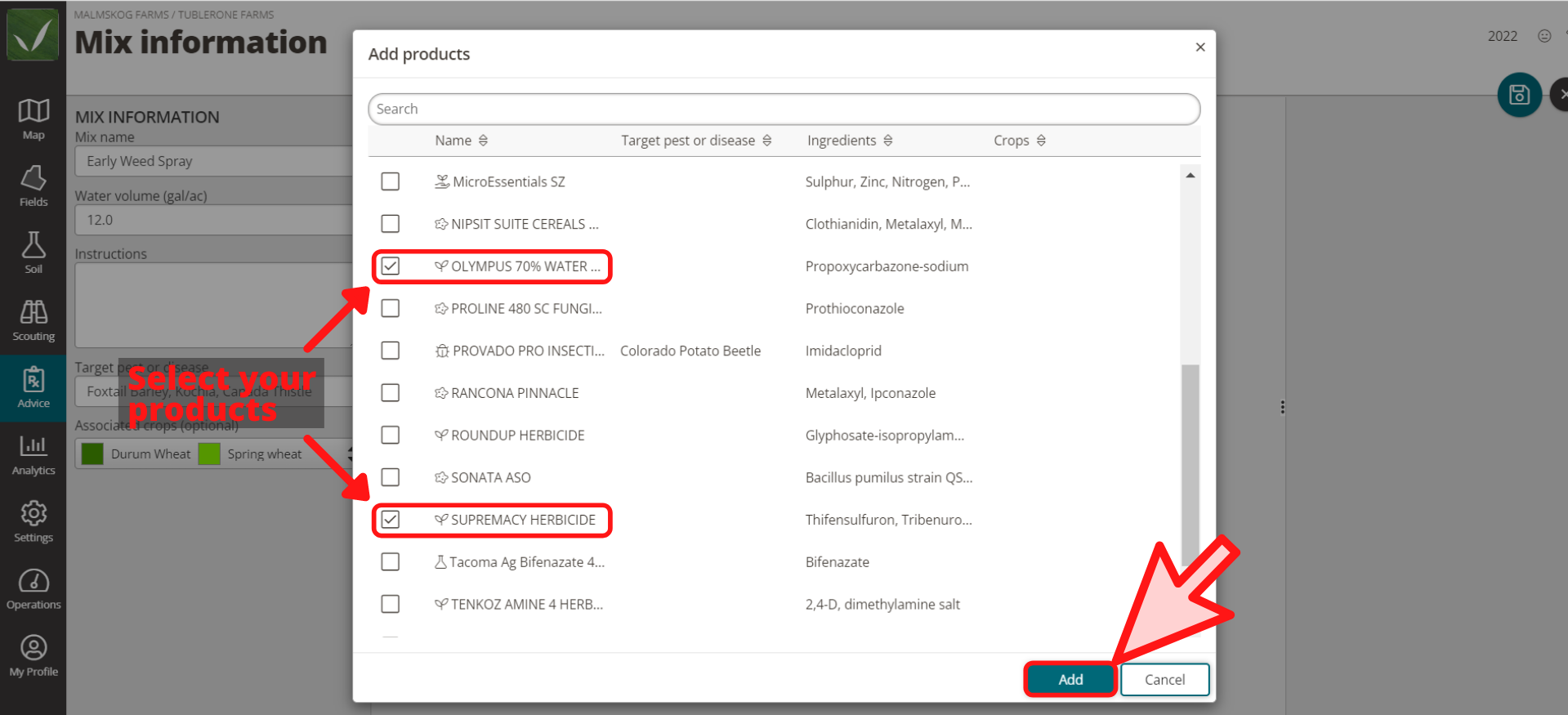 After adding products to your mix, you can adjust the rate of the products in your mix in the right-hand panel of the Mix information screen (pictured below).
Click the Save icon in the upper right-hand corner of the screen to save your new mix.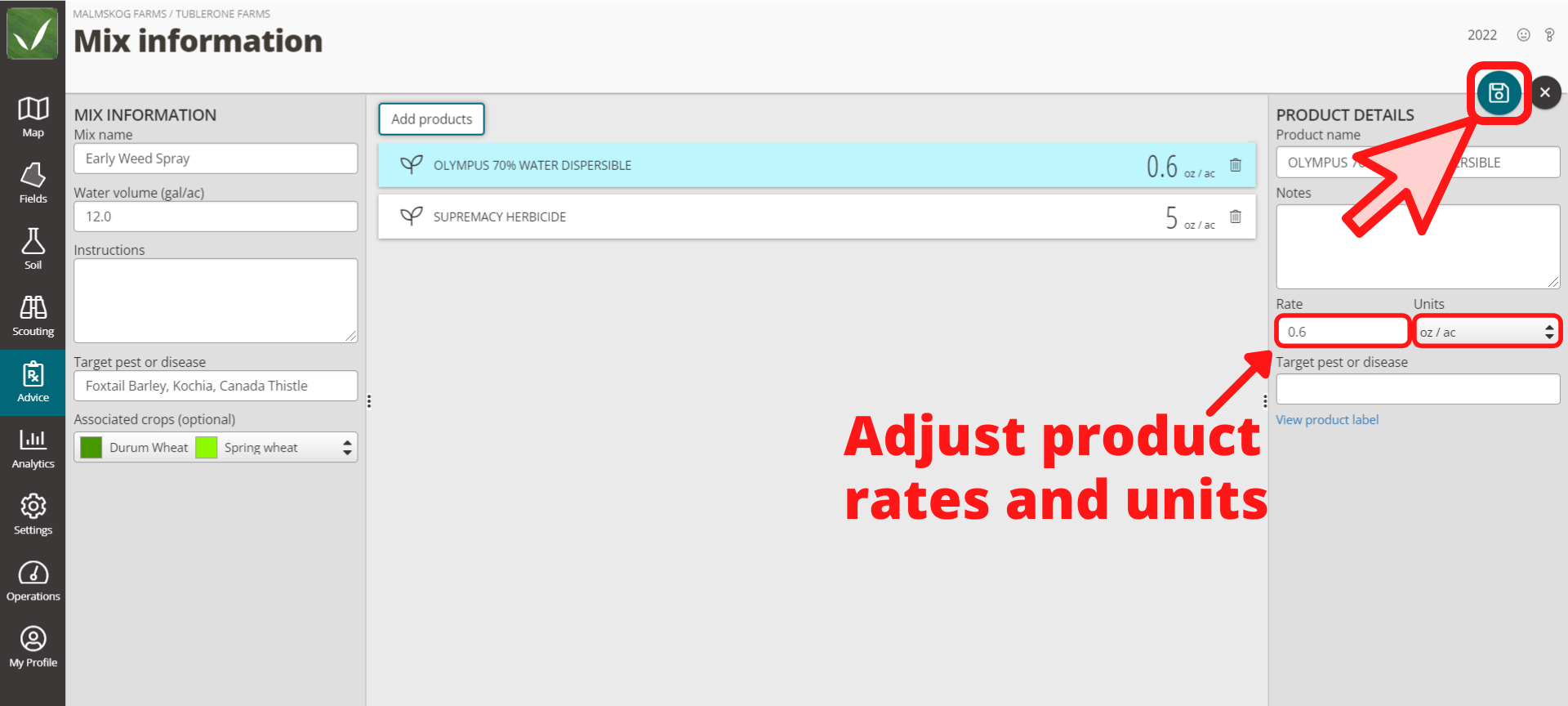 Please contact FarmQA Support with any further questions