Field boundaries can be split within FarmQA by following the instructions below. The value of using the Split tool opposed to editing and adding a new field is that data from past seasons stays tied together with the split tool. The split feature is still in BETA, therefore you have to use this link to access it.
The Split tool will split the field programmatically to create two halves with as close to 50% field size as possible. A Split operation can only be performed on fields that have a crop assigned. A Split CANNOT be undone within FarmQA.
Instructions

Log in to FarmQA account using

this link. If you do not use the link provided you WILL NOT see the Split tool.
While in the Map view, locate the field you wish to split and click on it.
Select the More... option in the slide out map pane, then click the Split option.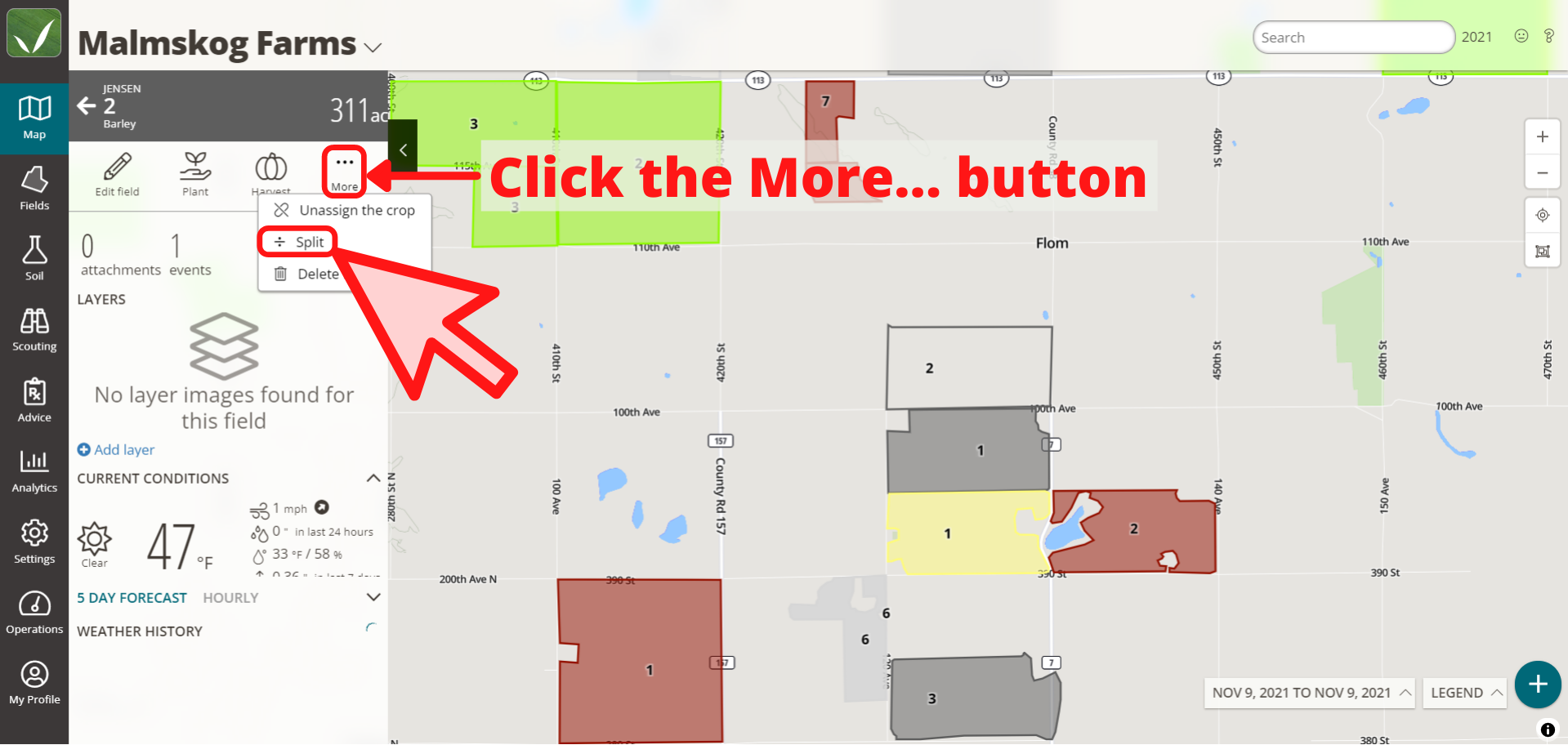 In the Split the field window that appears on the screen, click the Split button to confirm that you want to split the field.

The field will automatically be split to generate two equal sized halves.

After you split the field, you can use the edit function to drag points around to the correct field shape. Follow these instructions to learn about how to edit your fields in FarmQA.


NOTE: If you do not like the split location, you can un-assign the crop from the field and reassign it to the white master boundary to get the initial shape back. If doing this, remember to delete the half of the field you do no plan to keep. This will be the half WITHOUT data in it from the previous year.

You can easily confirm which boundary to delete as its name will be Field Name-New (pictured below).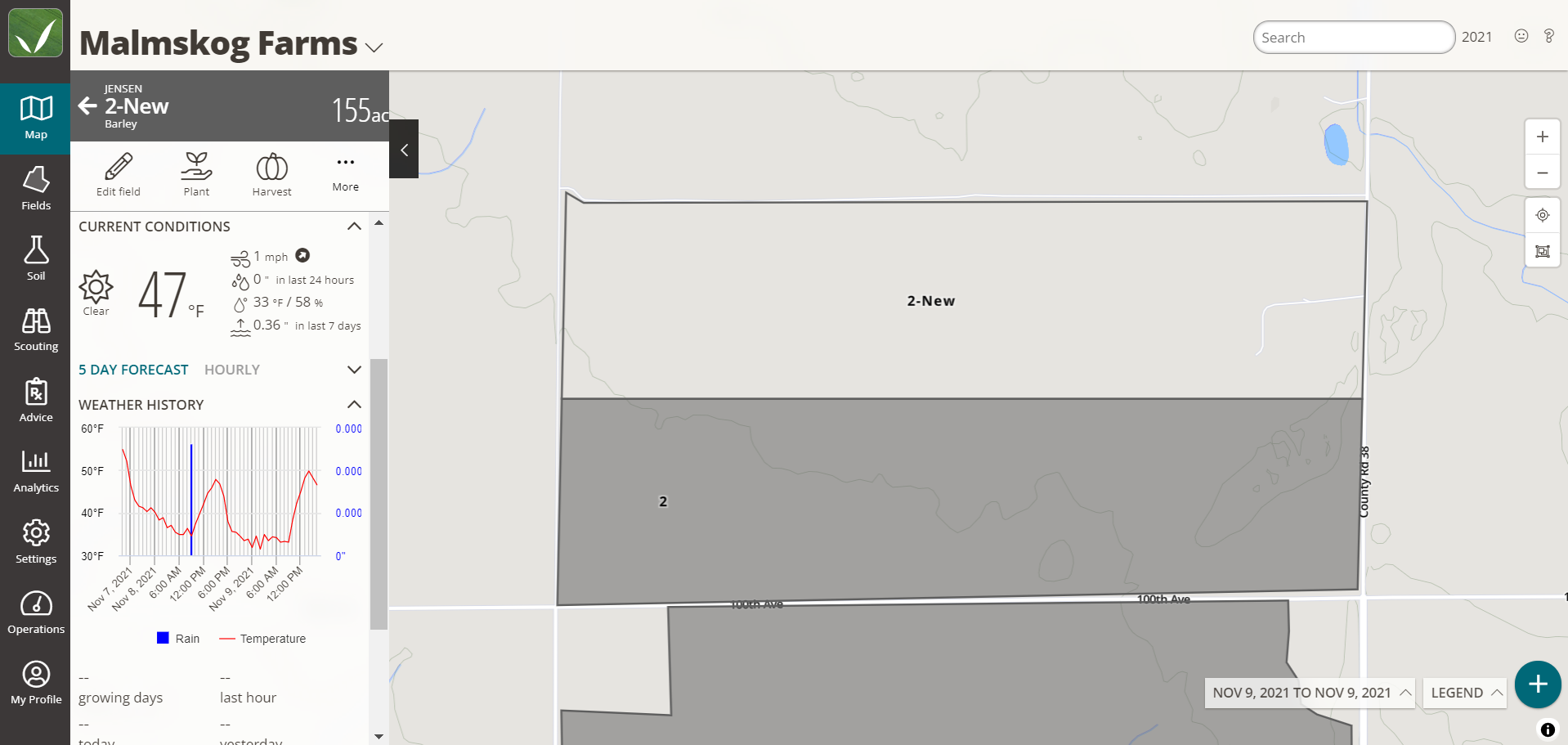 Fields can also be split multiple times within a growing season if you'd like to split the same field into multiple zones for scouting purposes. Split a field any number of times that you'd like to and use the Field Edit tool to adjust the field to your desired shape.
Please contact FarmQA Support with any further questions