Overview
Users of the FarmQA mobile app can select from a list of multiple templates to use in a field. This can be useful if users have different forms or questions they need answered throughout the growing season, like if you have templates specific to early season or later season observations. Check out the article below to learn how to switch between templates when scouting with the FarmQA mobile app.
NOTE: Crop scouts cannot change the template they scout with in the FarmQA mobile app. If you want your scouts to have the ability to
Instructions

Open the FarmQA mobile app.
Select a field from either the MAP or Field list view
Next click anywhere within the field boundary, or use the blue Add button, to start an observation.
In the pane that pops up, click on the Choose observation button.
From this screen a different template can be selected. Either click Close or click anywhere on the map to start making your observation (pictured below).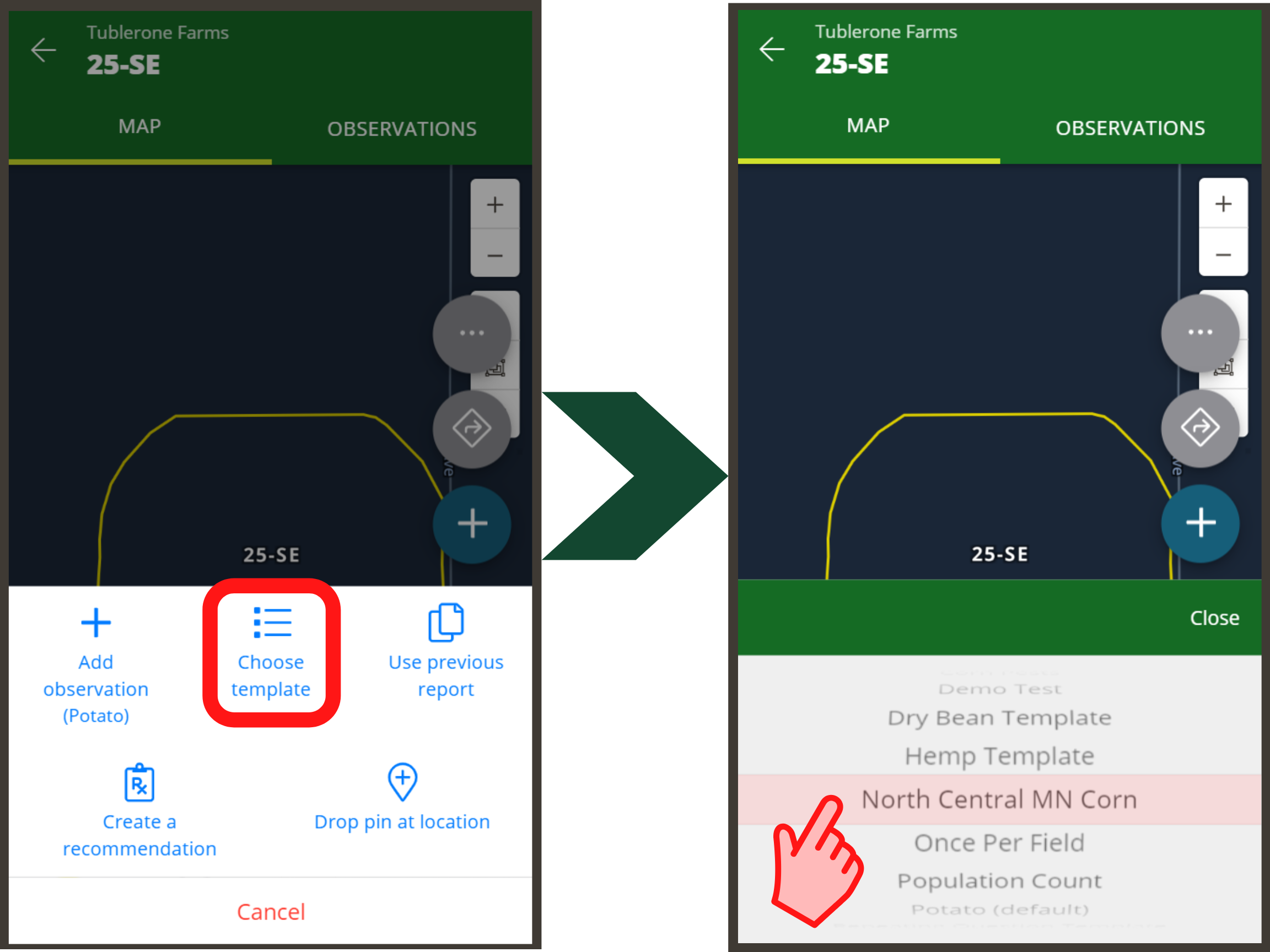 NOTE: The template you select will be remembered for future use until you change it back to a different template.