FarmQA supports the functionality of having users assign perennial crops to their fields. This allows for multiple harvest dates to be associated to that crop and for the plant date to span multiple growing seasons. See the instructions below on how this assignment can be made.
Steps
Login to FarmQA account from the web app as an enterprise administrator.

NOTE: Only enterprise administrators can edit crops in FarmQA. Once the flag is on multiple harvest events can be assigned, and the plant date can span multiple seasons.

Click on the Settings tab, then on Crops/varieties tab.
Next select the Edit icon () for the crop that needs to be changed (pictured below).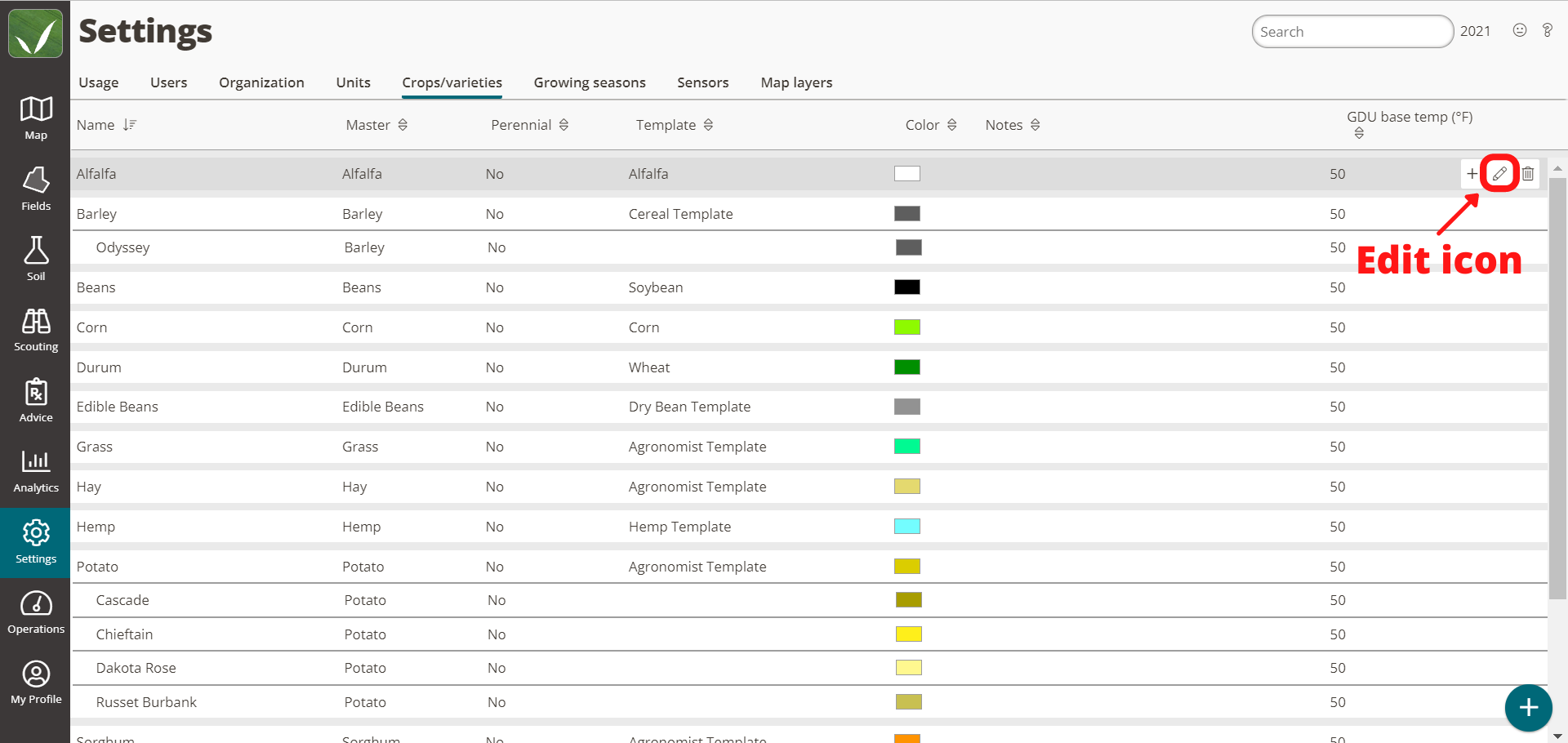 Then click the Perennial check box to turn the flag on or off. Your change will be saved automatically.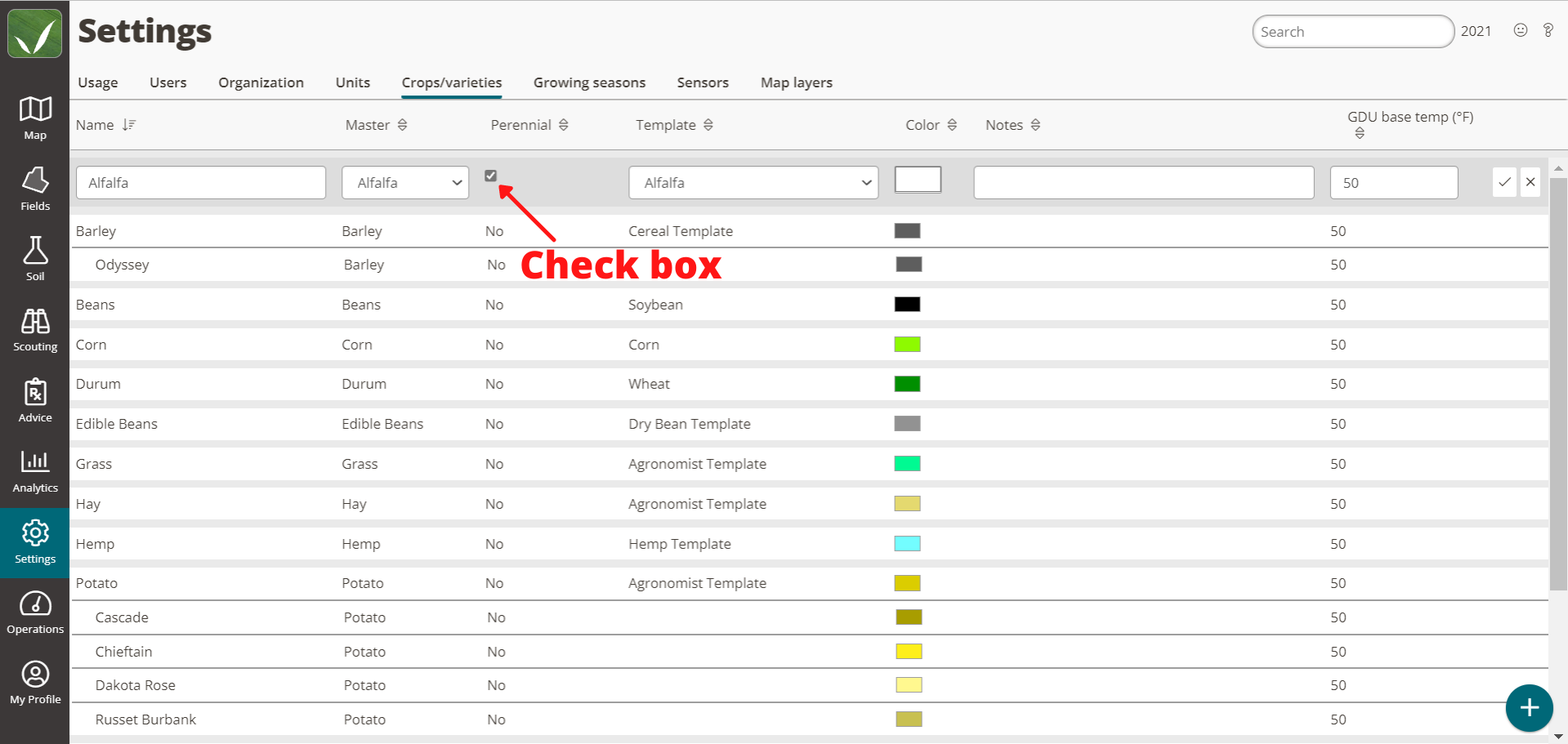 Please contact FarmQA Support with any further questions