Any FarmQA account's structure can be edited within the FarmQA web app. This includes changes such as renaming a farm or changing the association between agronomists and growers. Instructions on how this can be done are found below.
Instructions
Log in to your FarmQA account from the web app as an enterprise administrator.

NOTE: Only enterprise administrators can edit an organization structure. If you are not an enterprise administrator, pass these instructions onto them.

Click on Settings, then navigate to the Organization tab.
From the organization tab you can do the following (see below)

Add to your parent organization using the blue "+" button at the bottom of screen.
Delete a level to your organization by selecting the red Delete button above the farm information panel.
Rename an organization by editing the name in the Name box.
Change the association by using the Parent drop down menu below the Name box. Change a farm's organization if a farm is to be associated to a different agronomist or crop scout.
Selecting the Use custom color option lets you select a color to use when coloring fields by organization.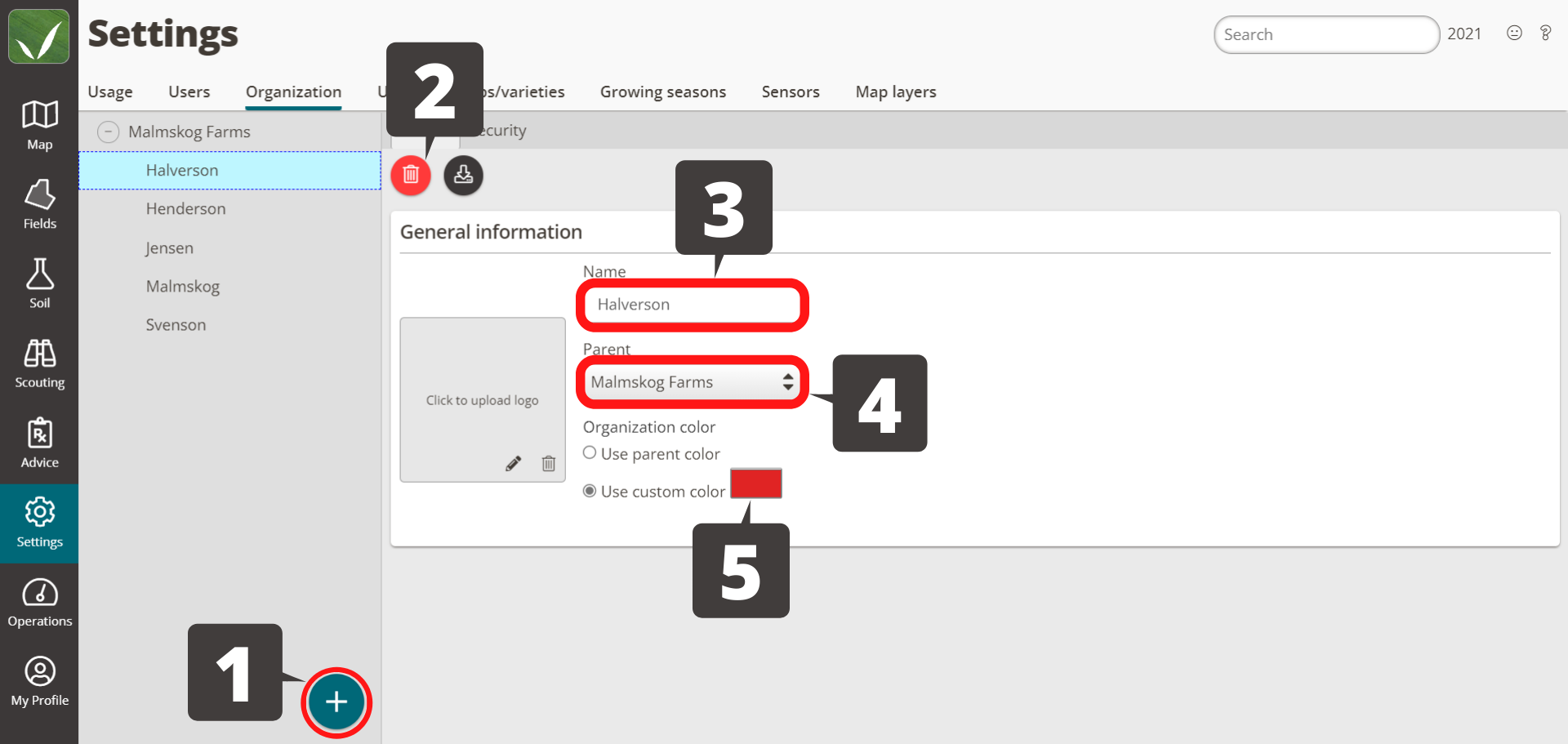 NOTE: these changes can only be made by and enterprise administrator. There is no undo button, saving will happen automatically.
Please contact FarmQA Support with any further questions