Overview
Any FarmQA accounts structure can be edited within FarmQA Controller. This includes changes such as renaming a farm, or changes to the association between agronomists and grower. Instructions on how this can be done are found below.
Instructions
Login to FarmQA Controller
Click on "Settings" -> "Organization"
From the organization tab you can do the following (see below)

Add to your organization- use the blue plus button
Delete a level to your organization- use "delete button"
Rename an organization- type into the "name" column. Example: updating a growers name
Change the association- Choose option from the "parent" drop down list. For example if a farm is to be associated to a different agronomist or scout.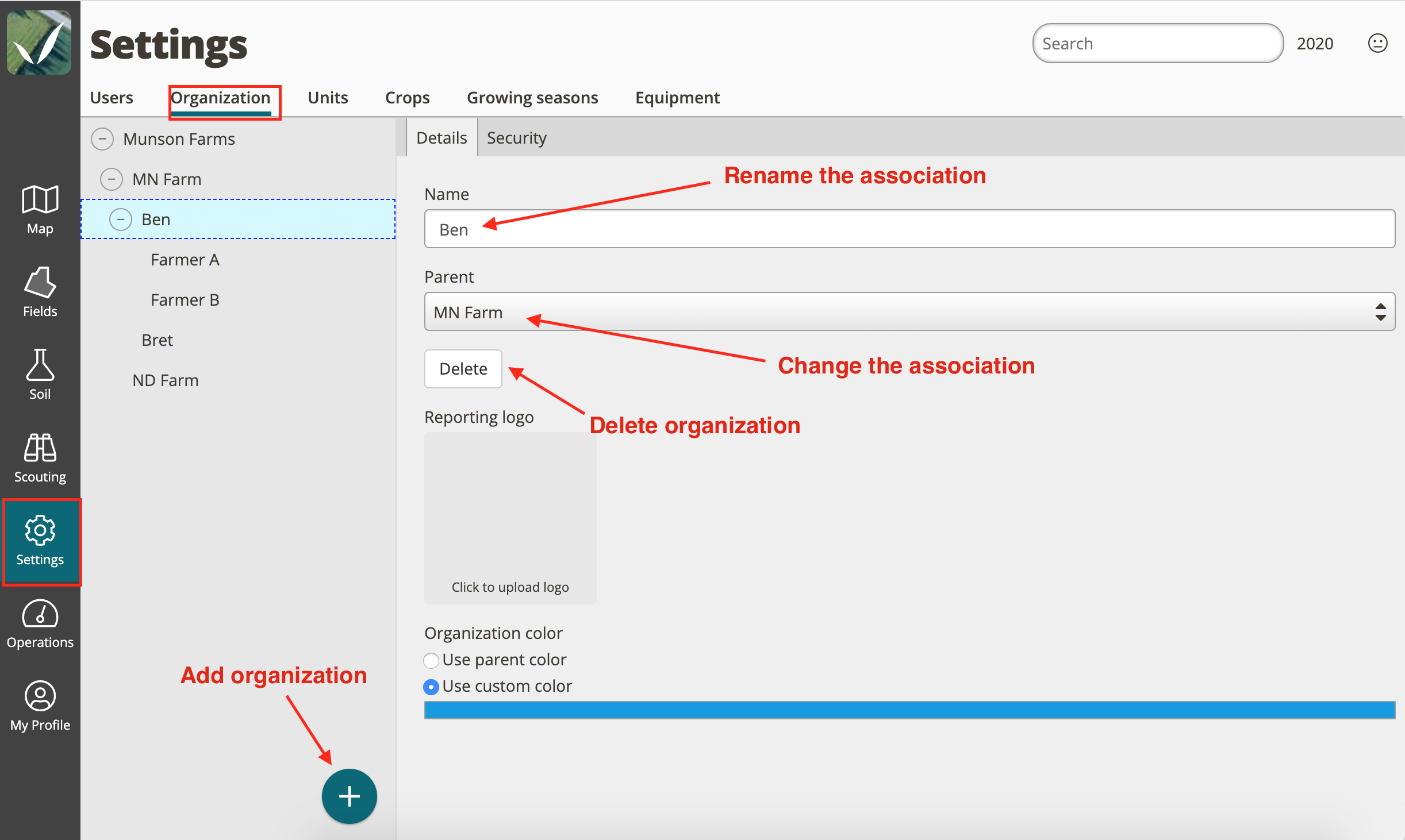 NOTE: these changes can only be made by and enterprise administrator. There is no undo button, saving will happen automatically.
Please contact FarmQA Support with any further questions