A user can choose to have the pictures they take within the FarmQA mobile app also be saved locally to a device's photo library. This can be done to maintain full image quality and to have pictures easily accessible on a mobile device. Instructions on how to do this can be found below.
Instructions
Log in to your FarmQA account from the mobile app.
Click on the Settings icon at the bottom right-hand corner of the screen.
Toggle on the option to Save pictures to photo library (pictured below).

NOTE: All pictures will now be saved to your phones library until this toggle is manually turned back off. Pictures will only be saved if there is enough memory on the device.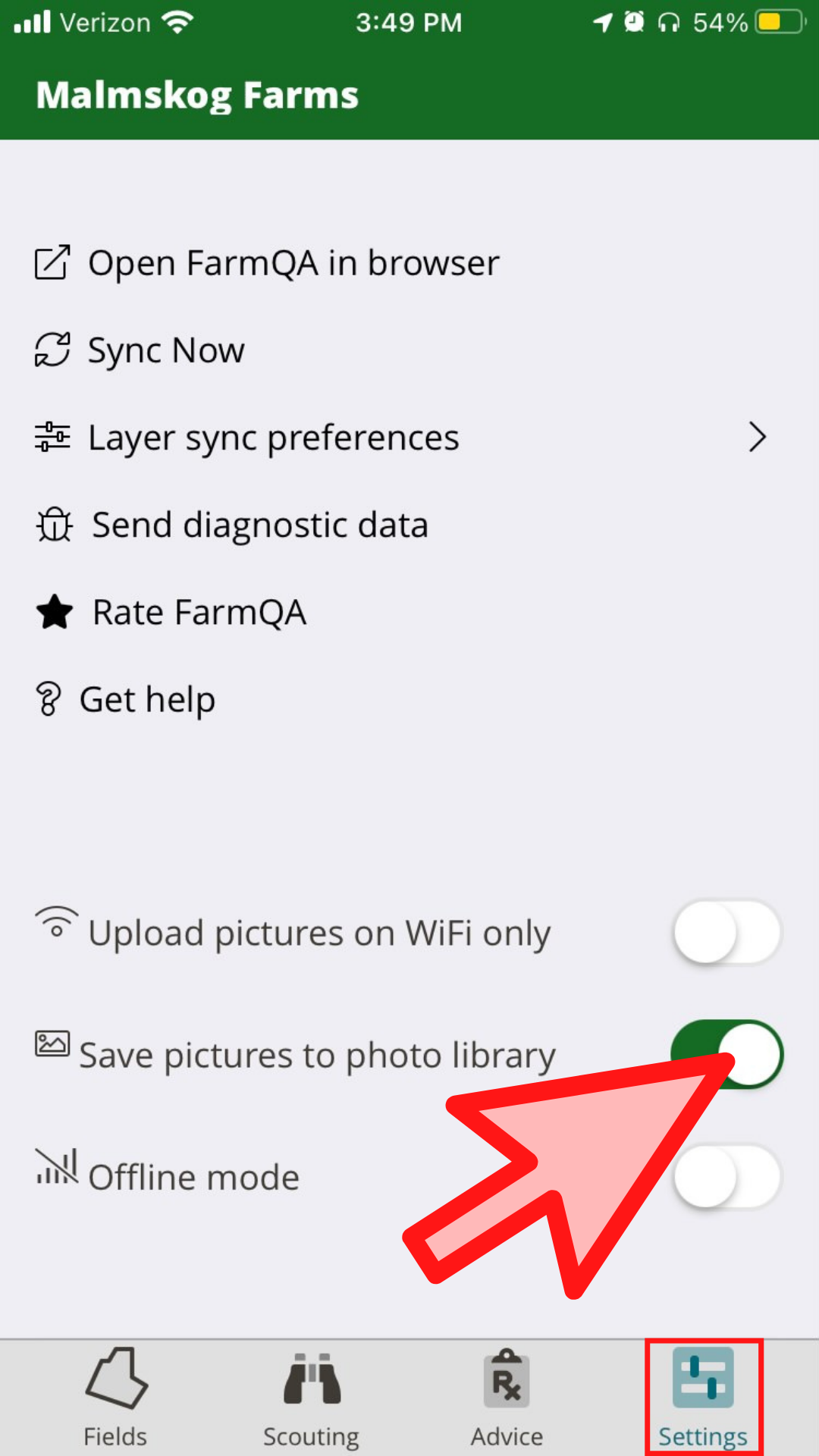 Please contact FarmQA Support with any further questions