Overview
Below are instructions on how a diagnostic file can be sent within the FarmQA Scouting application.
Sending a diagnostic file
Login to the FarmQA Scouting Application

Click on the "Fields" tab in the bottom left-hand corner
Next click the ( ->) right arrow in the top right-hand corner of the screen (see below)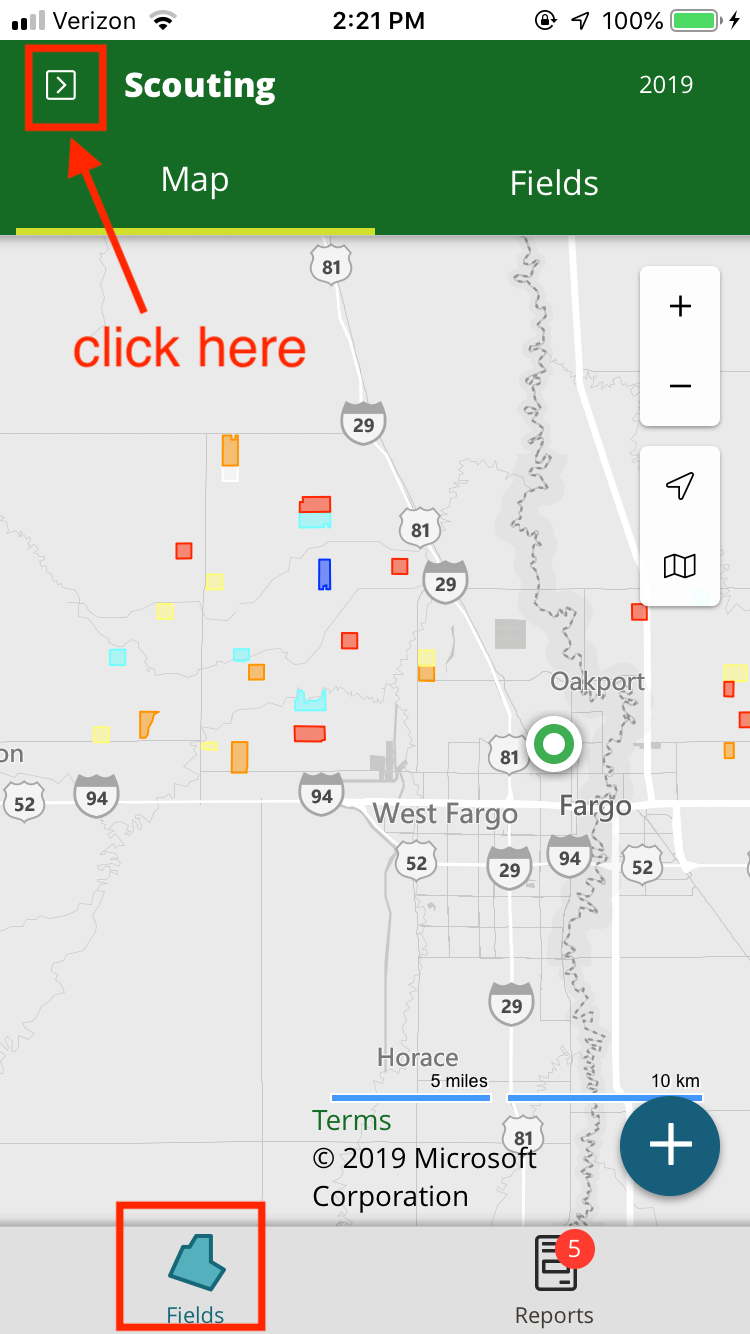 On the slide-out pane you can now choose "Send diagnostic data" (see screenshot below)
This will start the process of sending data to FarmQA. You will see the following series of messages saying "checking images"->"zipping files"-> "sending data". A progress bar tracking the length of time to completion will also appear.
Please note


It's recommended to be on WiFi during this process
Please keep the FarmQA Scouting App open until the diagnostic file has been sent
After the file has been sent, send an email to FarmQA Support stating your issue.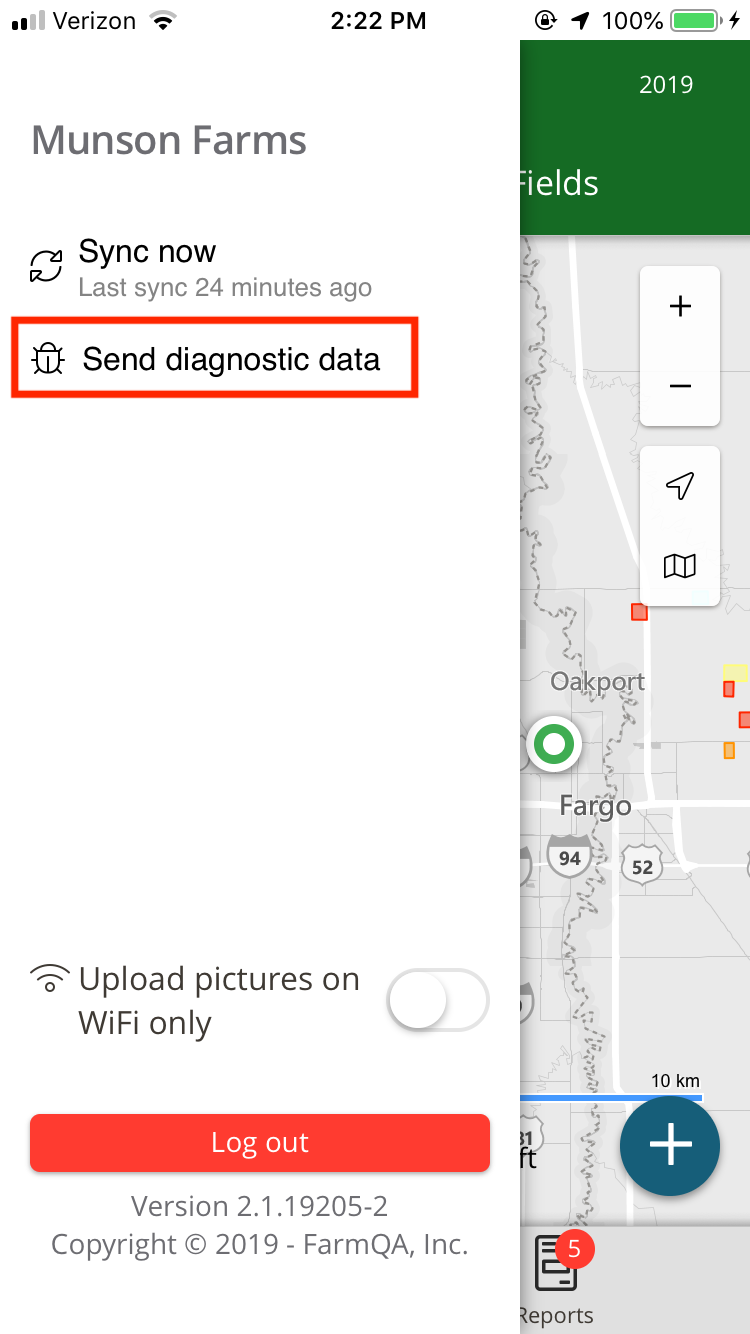 Please contact FarmQA Support with any further questions