Overview
FarmQA allows users to create accounts within the FarmQA Scouting application. The account will start as free 14 day trial and can be converted to a full access account by contacting FarmQA support. Below are instructions.
Steps
Start by downloading the FarmQA Scouting application
Next open the app and click "Sign Up" (see below)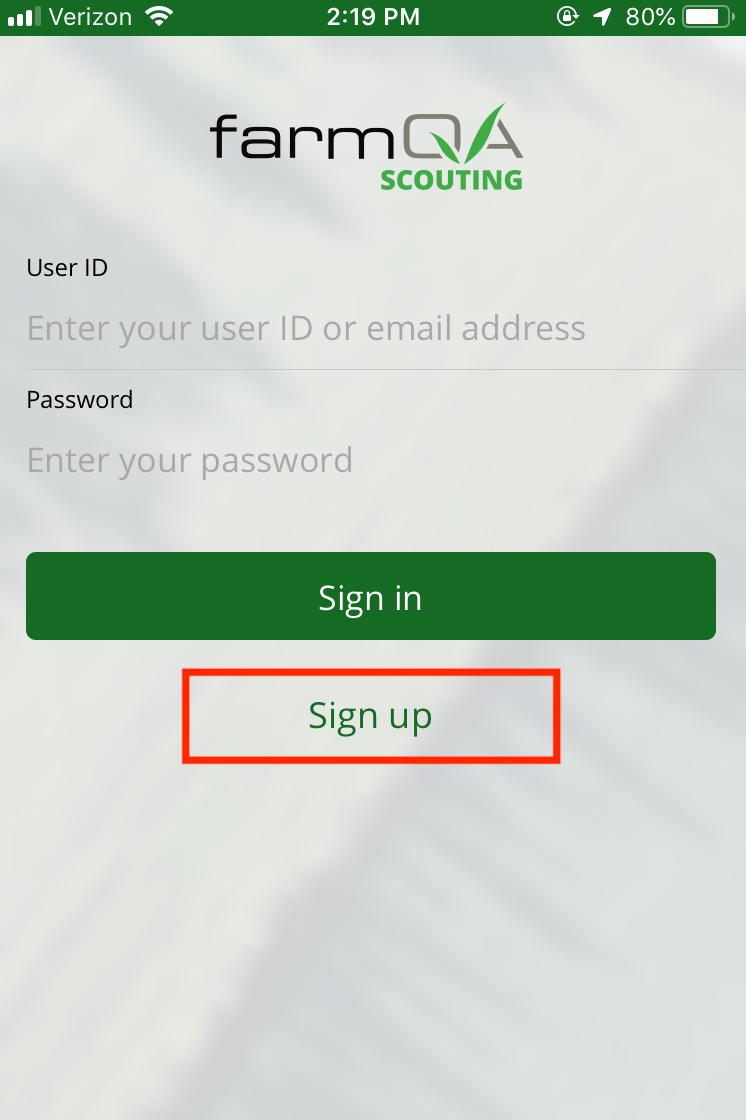 On the next screen enter your name and email address, then click "Next"
An email will be sent to the address provided. Enter the code on the next screen to start the account creation process.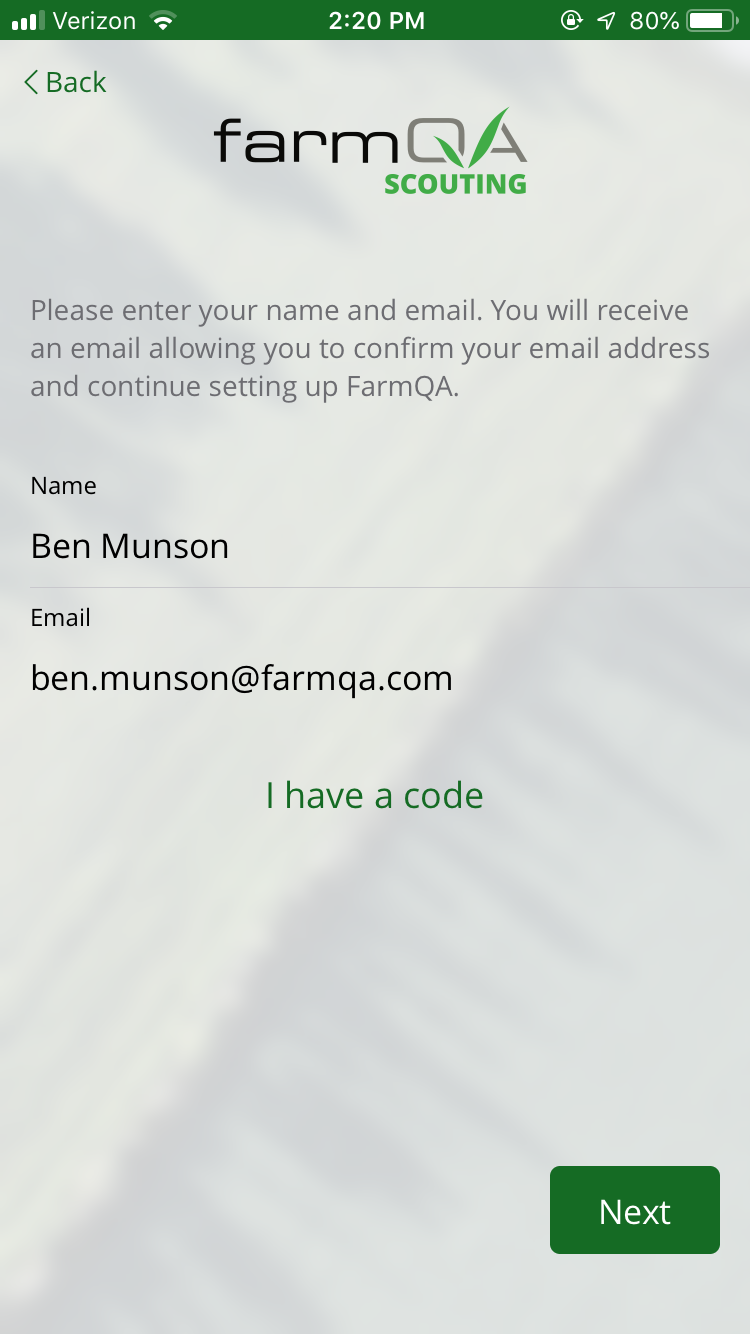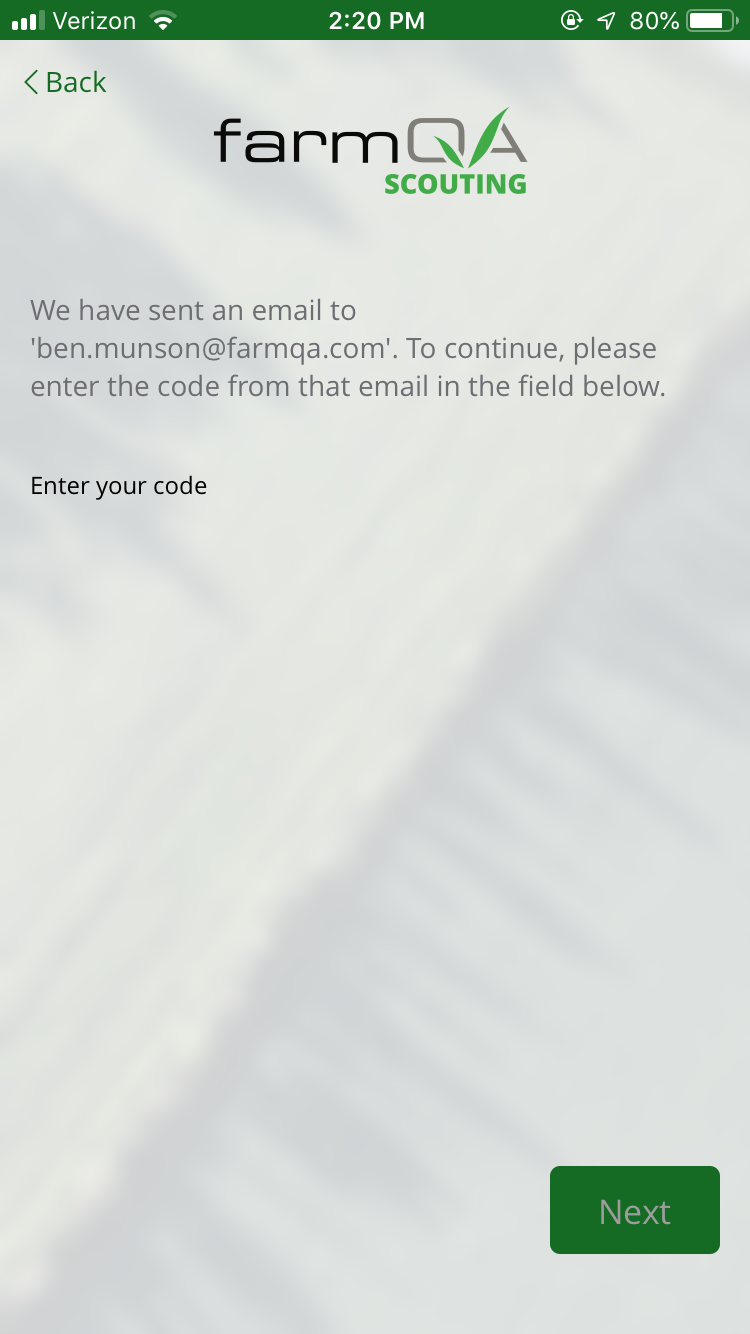 The app will now walk through the process of adding crops, a growing season, and a company name. After this you will be allowed to login.
After logging in you may want to do some of the following things
Please contact FarmQA Support with any further questions