If you're having trouble viewing your fields and/or map layers in your FarmQA mobile app, the problem might be as simple as your app not being synced up. Syncing up your FarmQA mobile app will allow you to view all the field boundaries and map layers stored within your FarmQA account. Check out the article below to follow the simple process of getting your FarmQA mobile app synced up.
Instructions
Log in to the FarmQA account from the mobile app.
Click on the Settings tab in the bottom right-hand corner.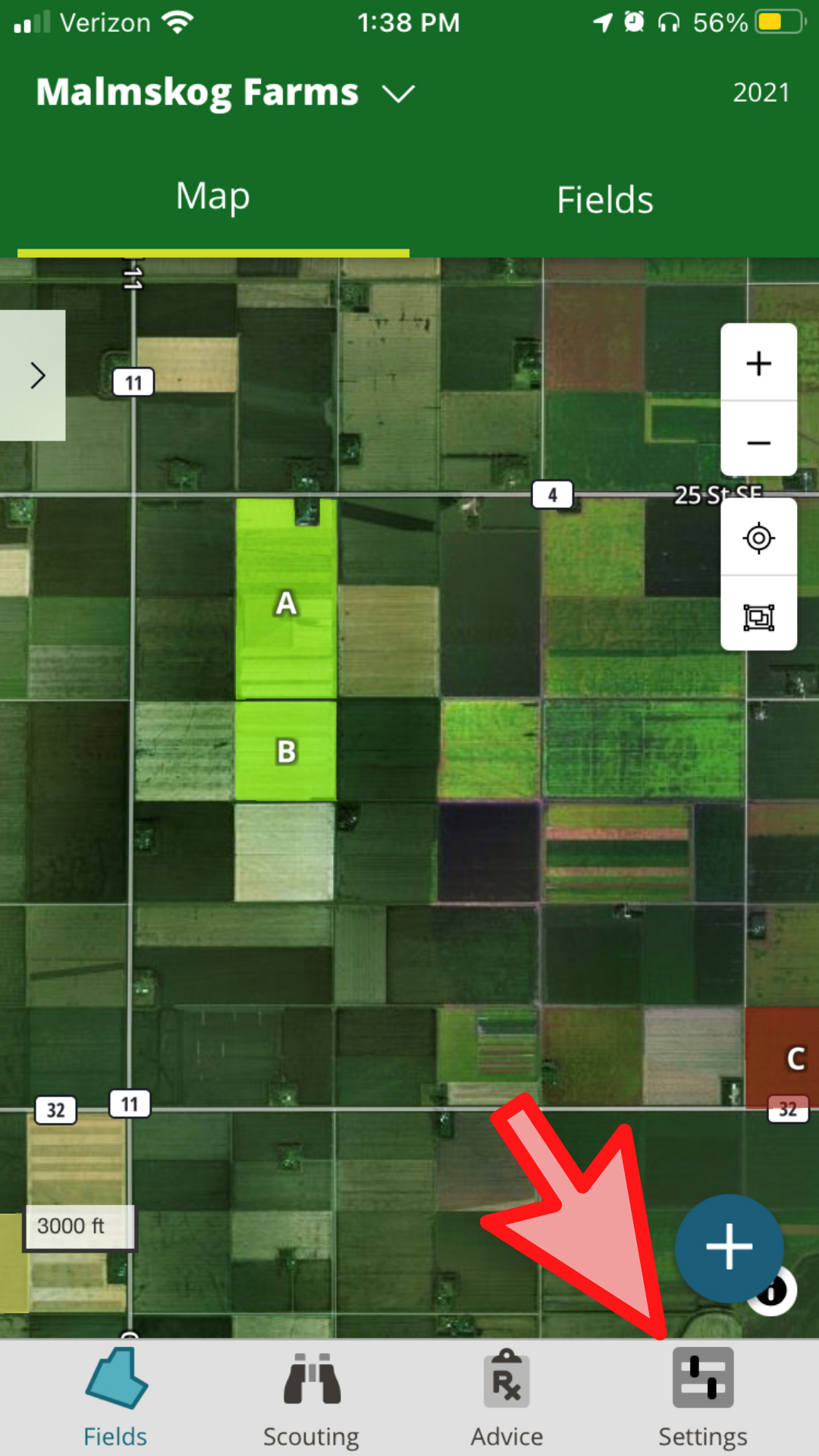 In the slide-out pane the user can click the Sync Now button. It may take a minute for the app to sync up.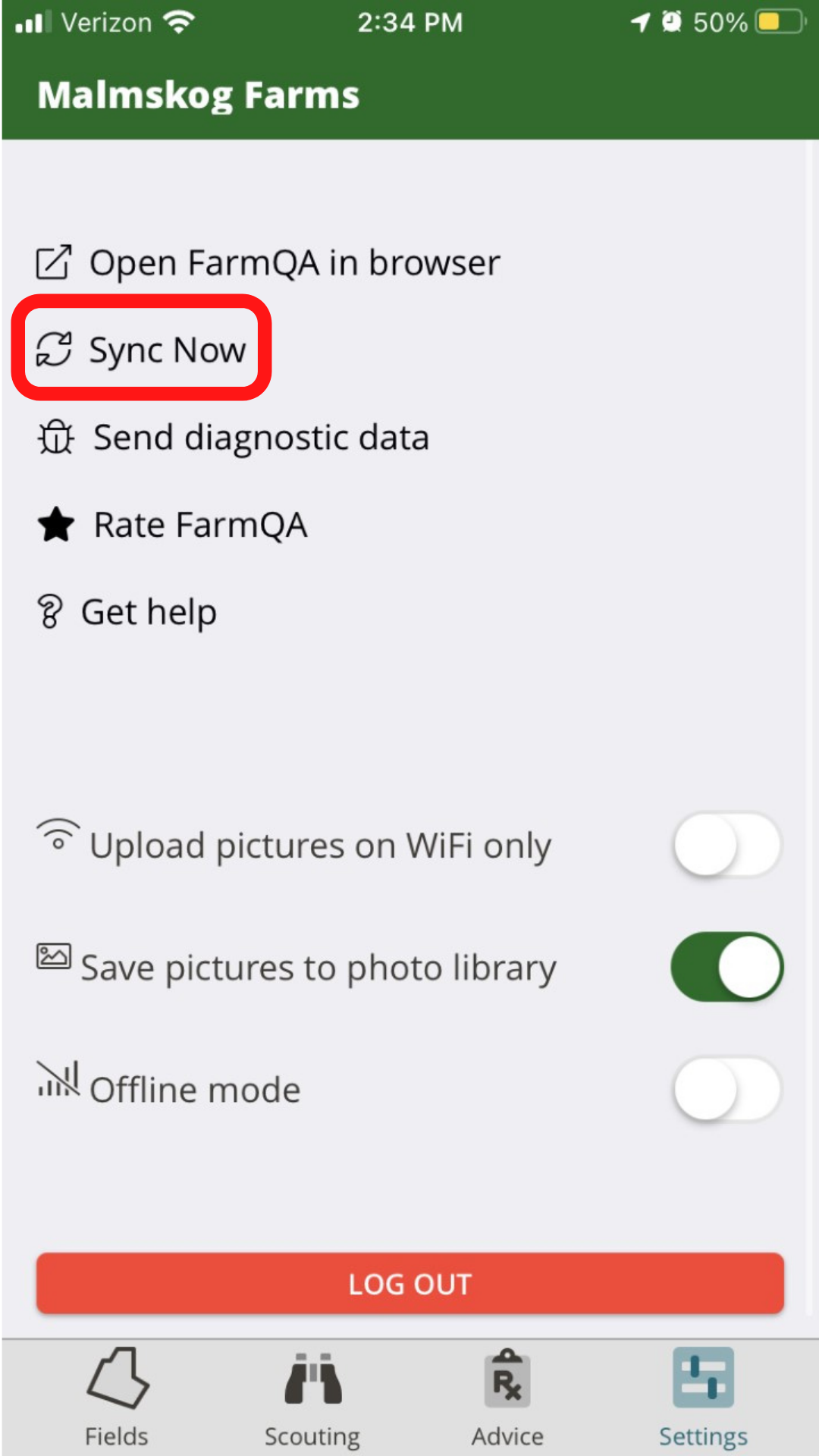 Please contact FarmQA Support with any further questions