Overview
Scouting templates can be setup to have a summary question which will appear at the start or end of an exported PDF report. Having a field summary on your scouting reports can provide your growers or other end user with a quick overview of the contents of the report. Setting up a summary section can be don by following the instructions below.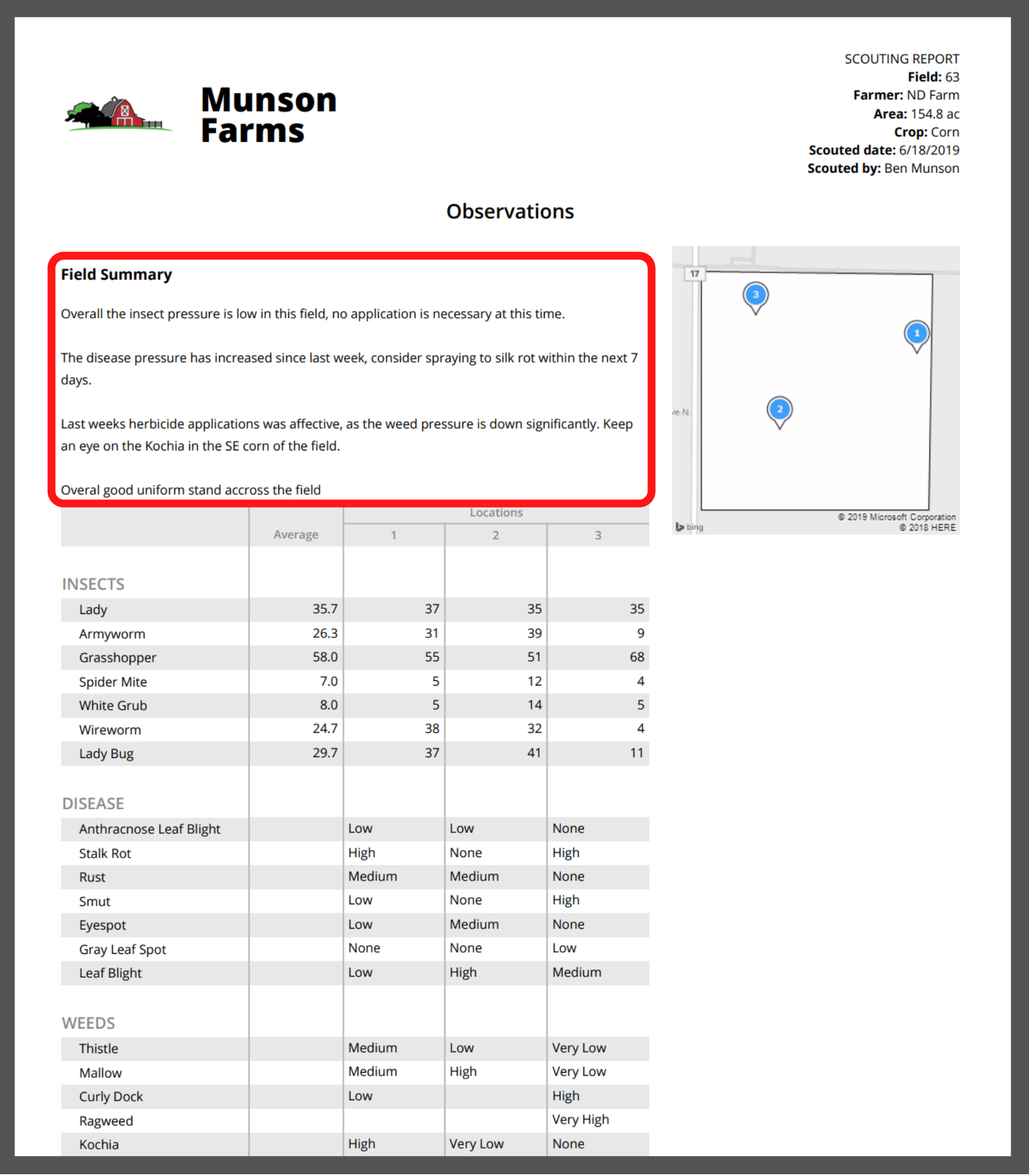 Requirements
A summary report will be automatically generated in the PDF view of a scouting report if the following is done:
A multiple line text question is answered in a report within the first, last, or both sections of a report.

The summary section is only answered once across all observations for a field.
Instructions
Log in to your FarmQA Controller account.
Click on the Scouting icon, then navigate to the Template tab.
Select the template you want to edit by clicking on the blue text that displays the template's name.
Create a new section that only contains one multiple line question (pictured below).

Note: You can also edit your existing first or last section to only have one multiple line question.

Next, save the template and submit a scouting report with the summary section filled out. Then export to PDF and notice the layout of the summary section.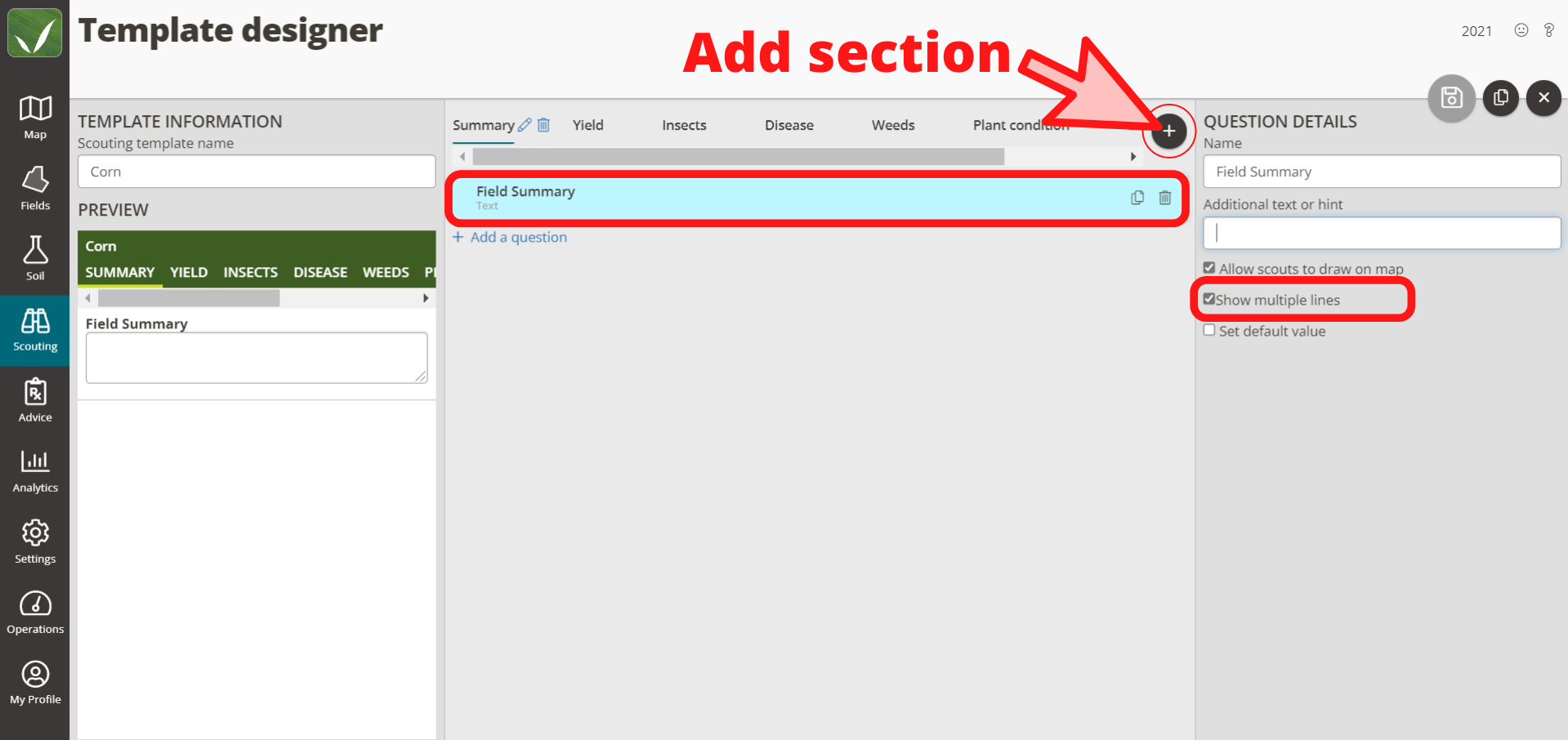 Please contact FarmQA Support with any further questions