Overview
Scouting templates can be setup to have summary question which will take the full horizontal space of a PDF report. This can be done by following the instructions below.
Requirements
A summary report will be automatically generated in the PDF view if the following is done:
A multiple line text question is answered in a report within the first, last, or both first and last sections of a report. (You can have two summary sections per report)

The summary section is only answered once across all observations for a field.
See the example summary report below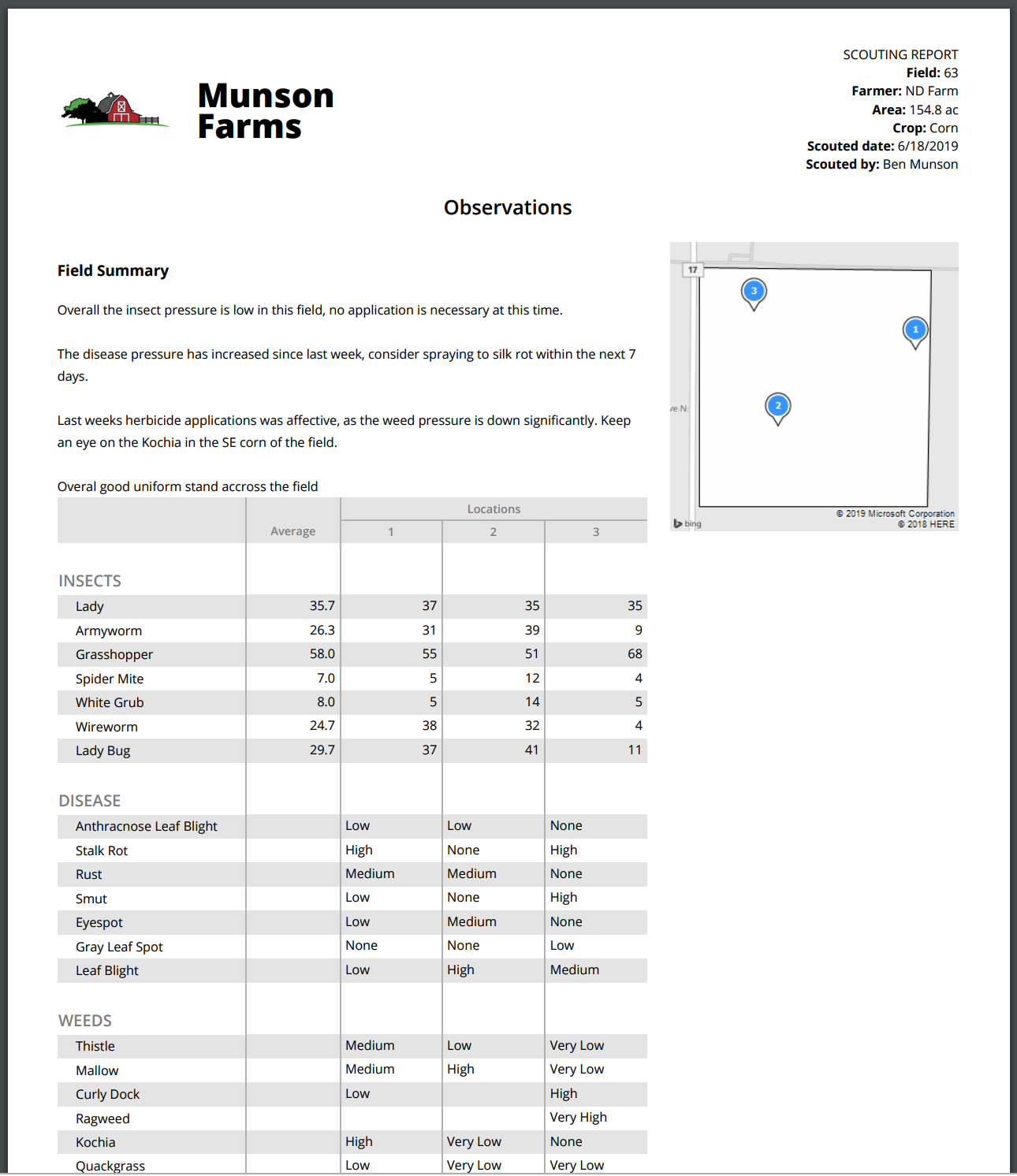 Steps
First login to FarmQA Controller
Next click on the Scouting tab-> Template ->Select the template you wish to add a summary section to.
Create a new section that only contains one multiple line question (like in the example below)

Note: You can also edit your existing first or last section to only have one multiple line question.

Next, save the template and submit a scouting report with the summary section filled out. Then export to PDF and notice the layout of the summary section.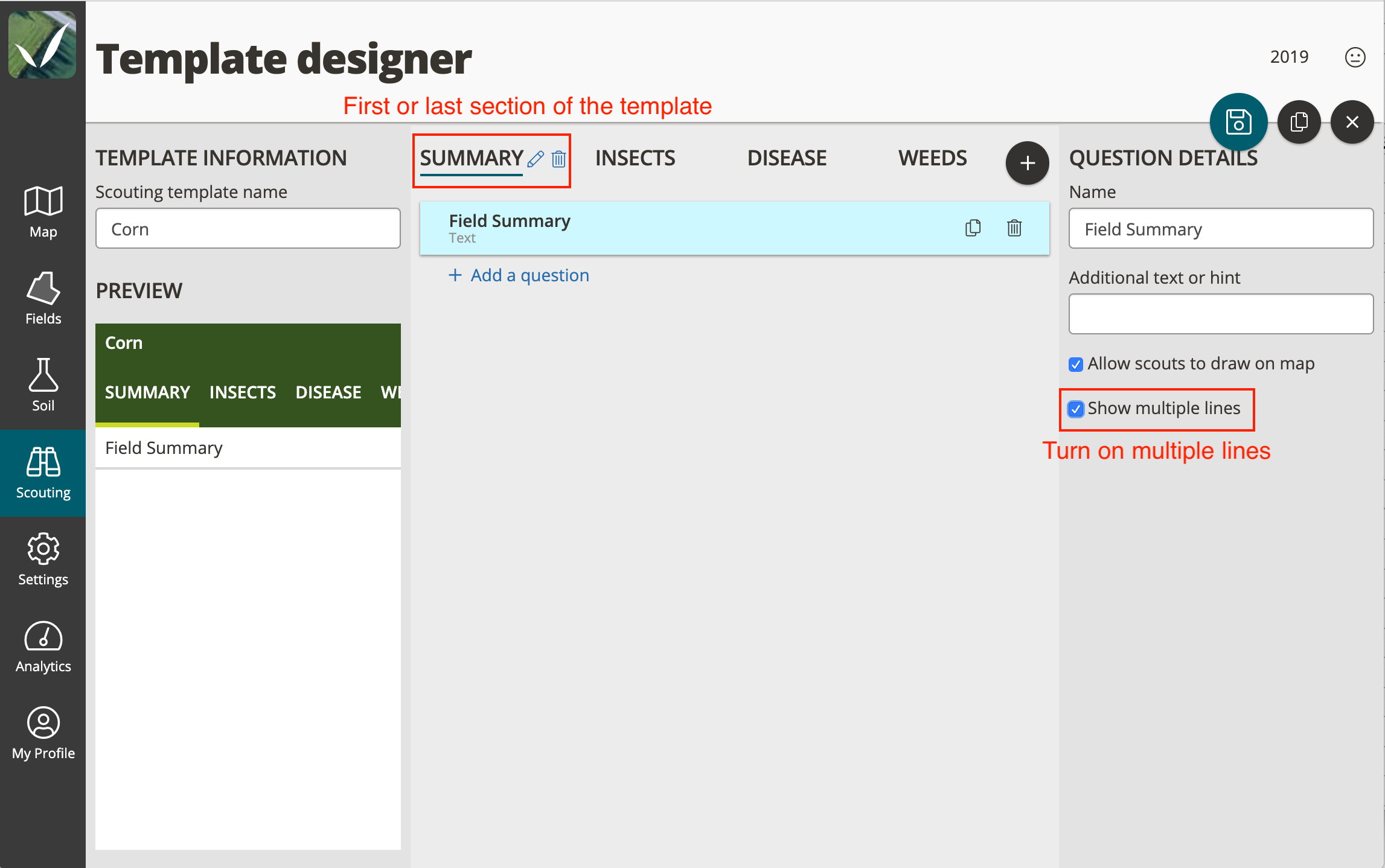 Please contact FarmQA Support with any further questions