Overview
In progress scouting reports can be multi-selected within the scouting application. This allows for bulk delete or submittal of reports. Instructions for this feature are found below.
Instructions
Login to FarmQA Scouting
Click on "reports" in the bottom right-hand corner
Next click the "Select" option, as shown below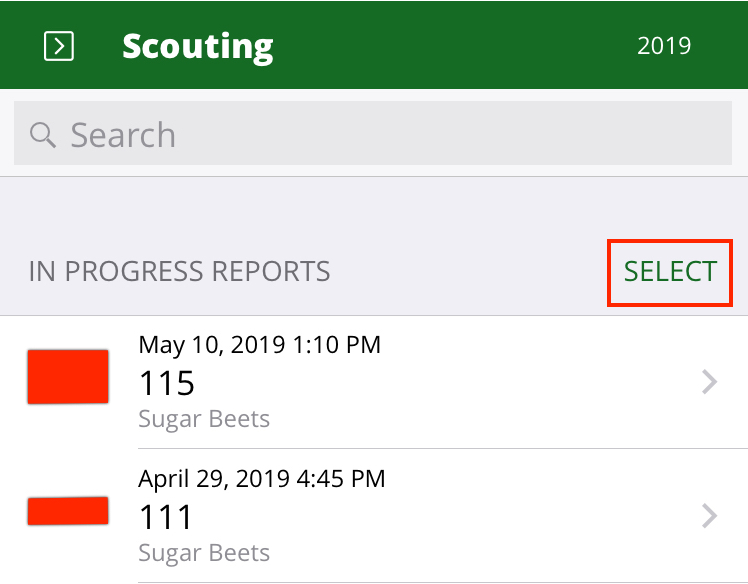 Finally, either click the top check box to highlight all in progress reports, or select reports individually
After highlighting desired fields, click the "delete" or "Submit" option in the top right-hand corner.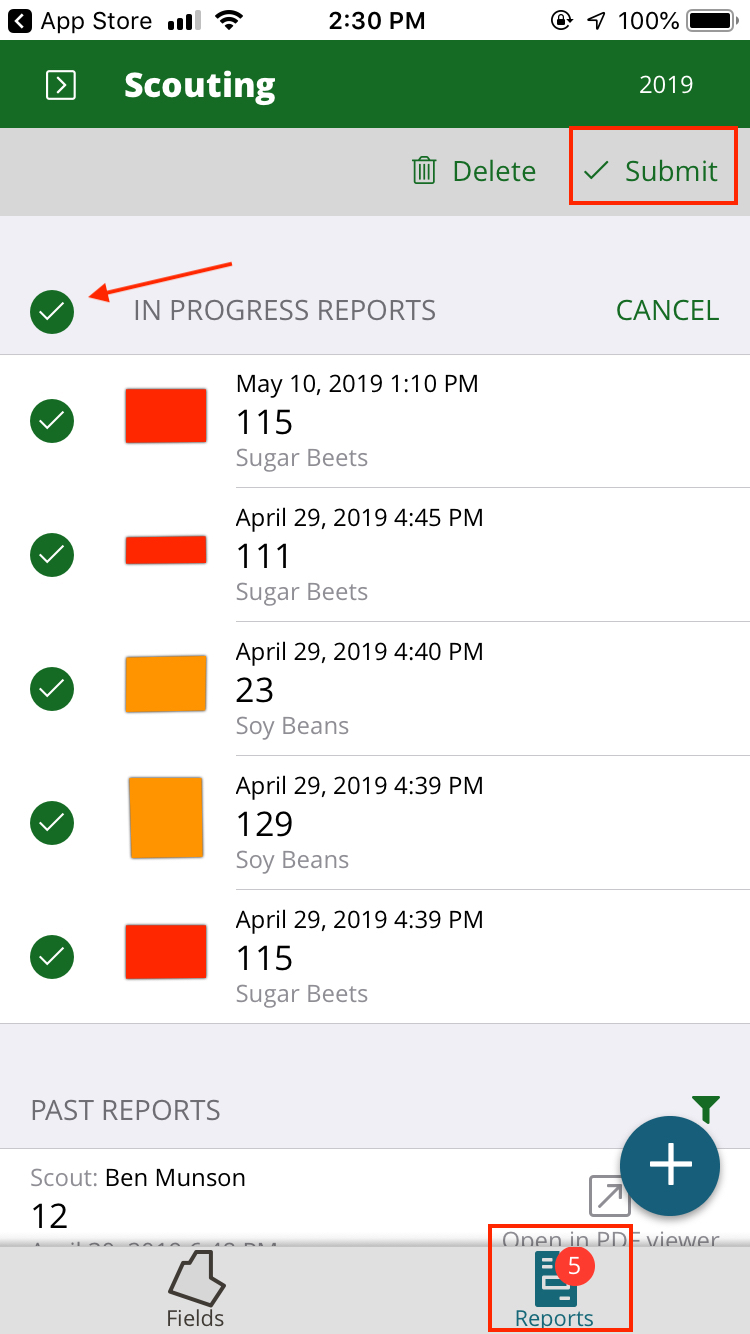 Please contact FarmQA Support with any further questions