The FarmQA mobile scouting app is available on Apple mobile devices running iOS 12.0 and newer and Android devices running Android OS 8.1 or newer. However, scouting can still be done on an older device by using your mobile web browser. Check out the instructions below to learn how to access the FarmQA mobile app from your mobile web browser.
Instructions
Open your preferred mobile web browser, such as Safari.
Go to the following web address: scouting.farmqa.com/

Log in to your FarmQA account if neccesary.

Next click on the upload icon at the bottom of the page (see below)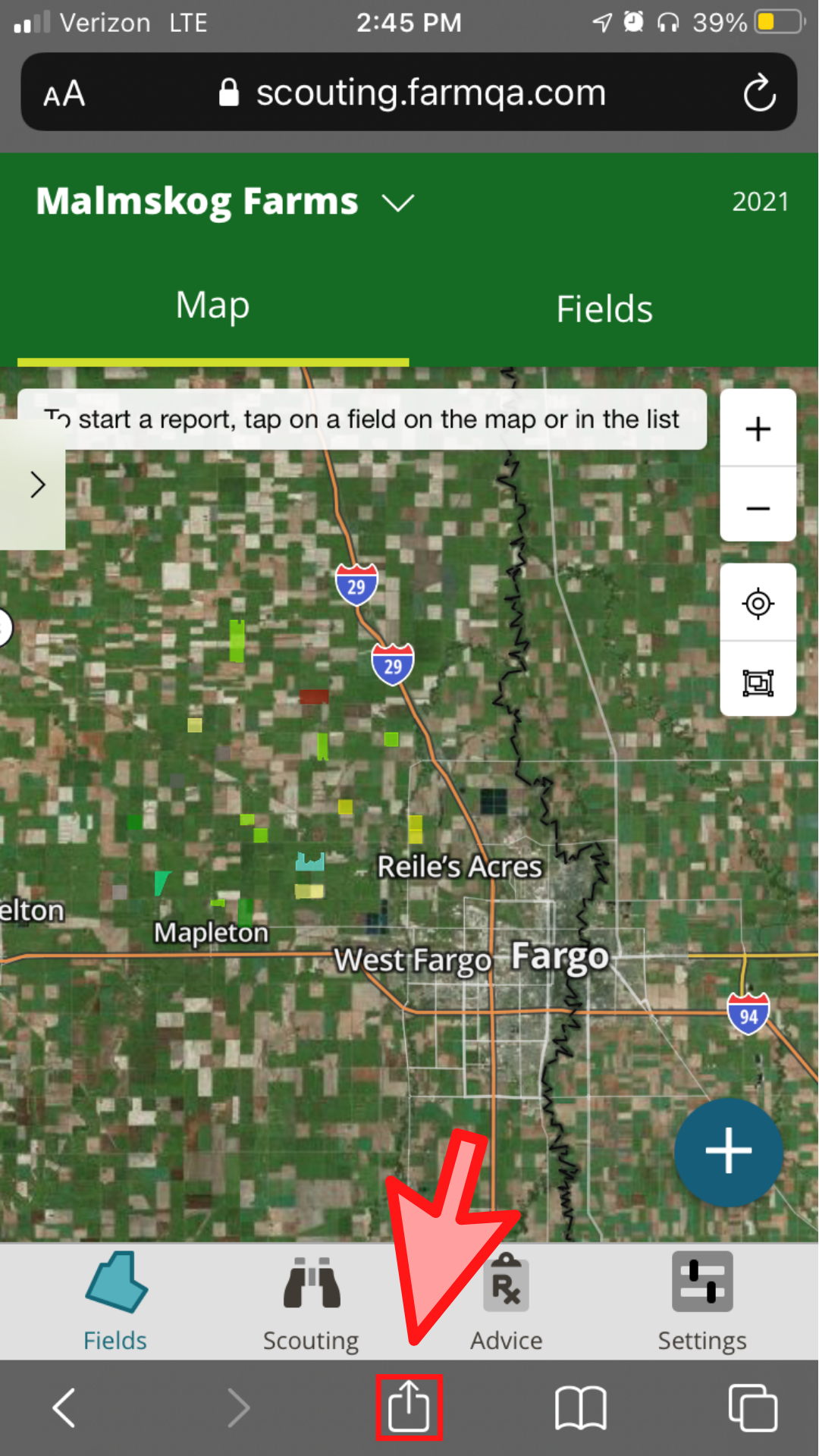 On the following screen, scroll until the "add to home screen" option is available. Click this option.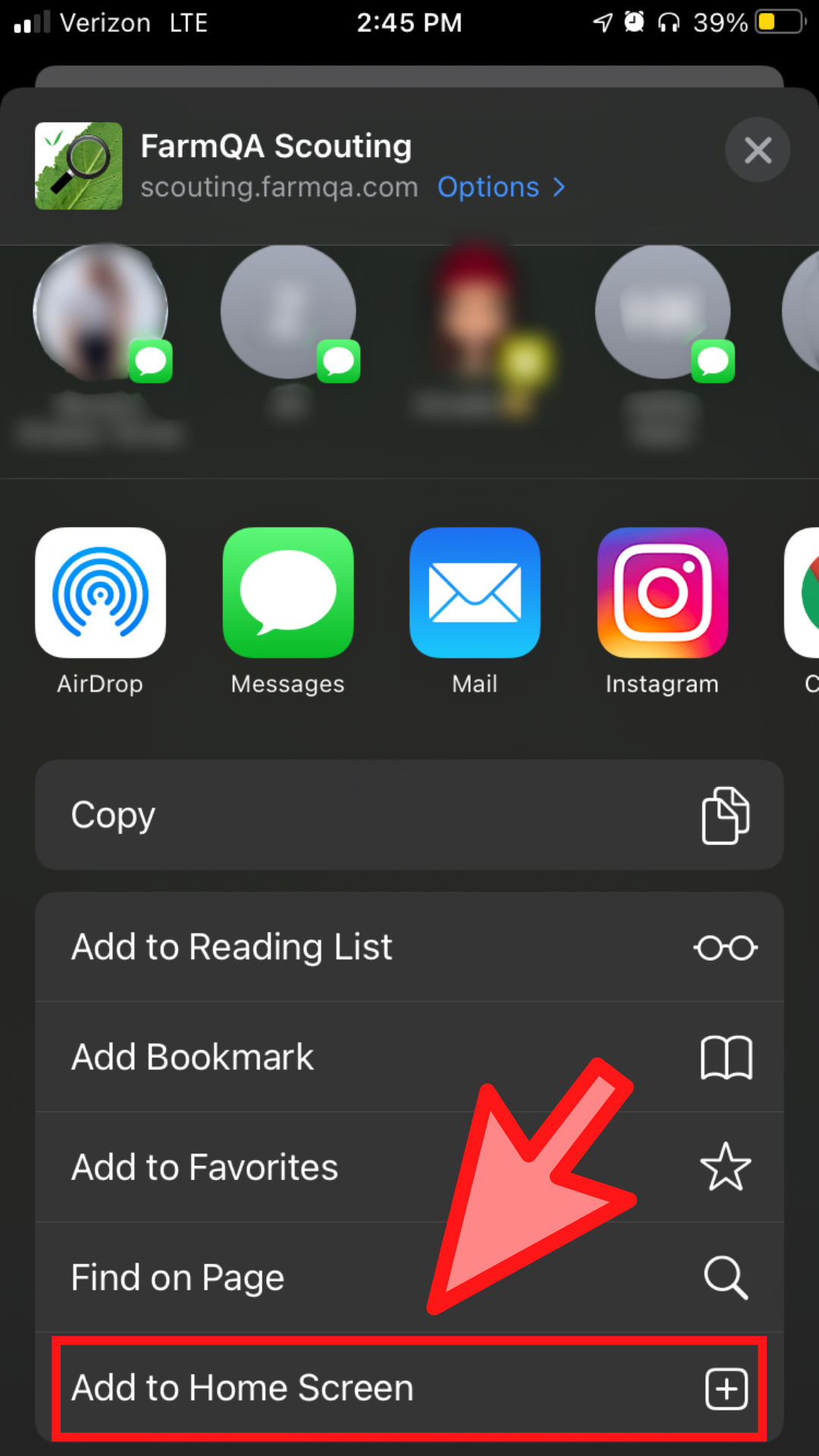 If you now return to the home screen of your Apple device you will notice a new icon for FarmQA. Selecting this shortcut will allow you to scout in a similar manner to the scouting app, with the following exceptions:

Users GPS location will not be available
Photo capture will not be available
Offline scouting will not function
Please contact FarmQA Support with any further questions