Overview
FarmQA allows users to upload their company logo to FarmQA Controller. Following the upload, the image will appear on all future scouting reports.
Instructions
Login to the desired FarmQA Controller enterprise with an Enterprise Admin level account.
Next select "settings" ->"organization"-> "Details", as shown below.
Then click on the logo upload pane.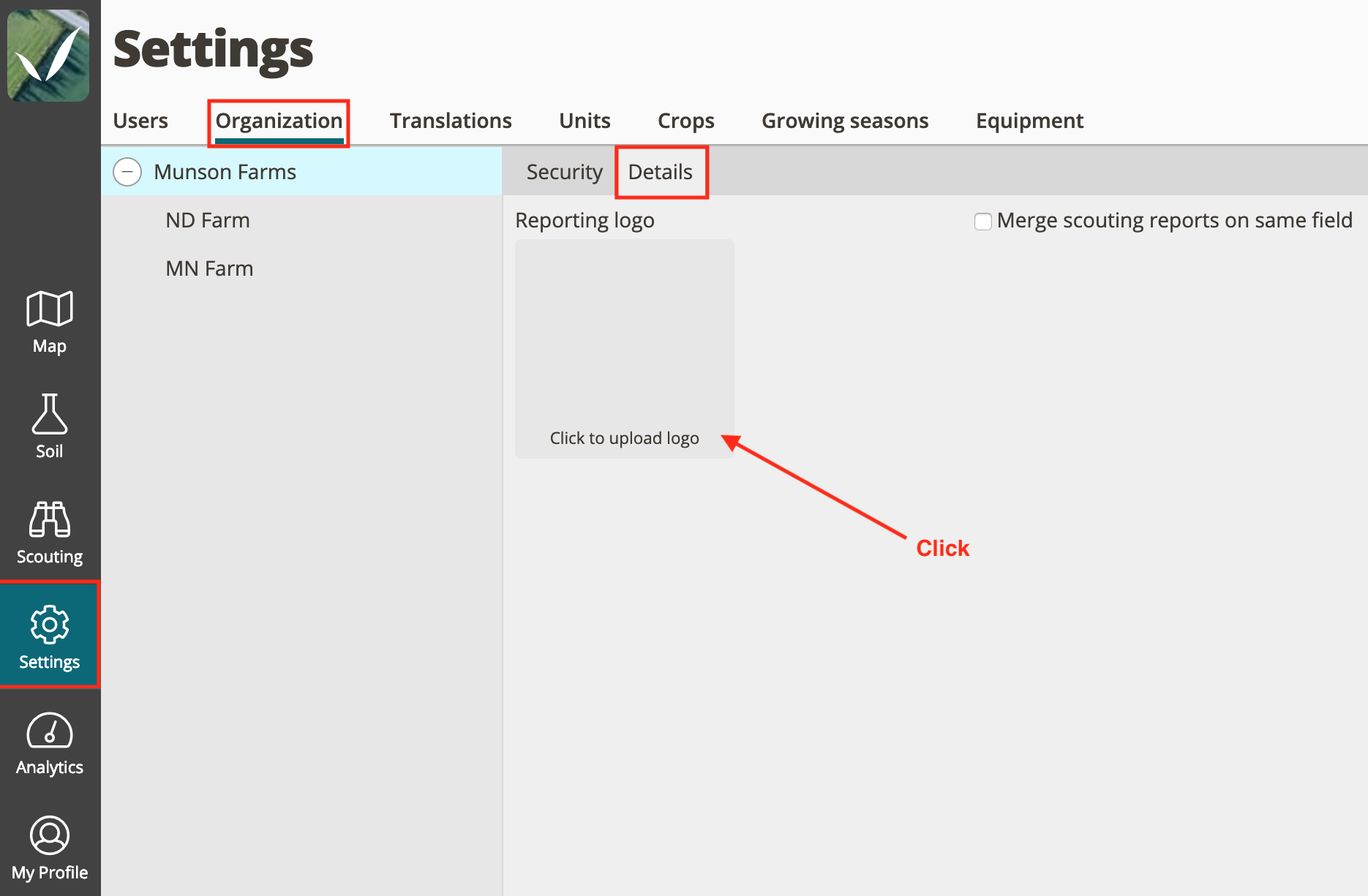 Drag and drop the logo on the screen below, or click within the box to search your computer for the file.

Note: The file needs to be either an SVG or a PNG. A PDF file will not work.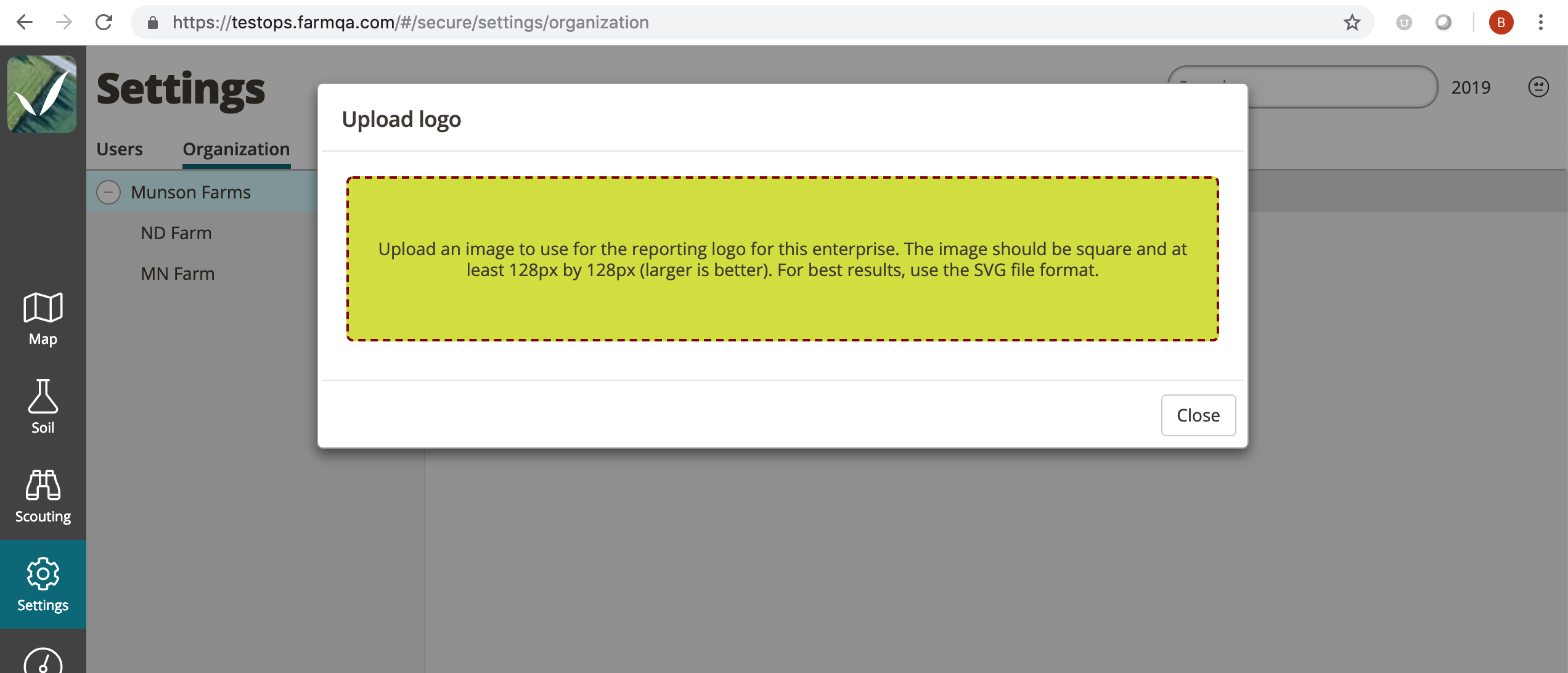 After completing the logo upload process it will appear on future scouting reports, as shown below.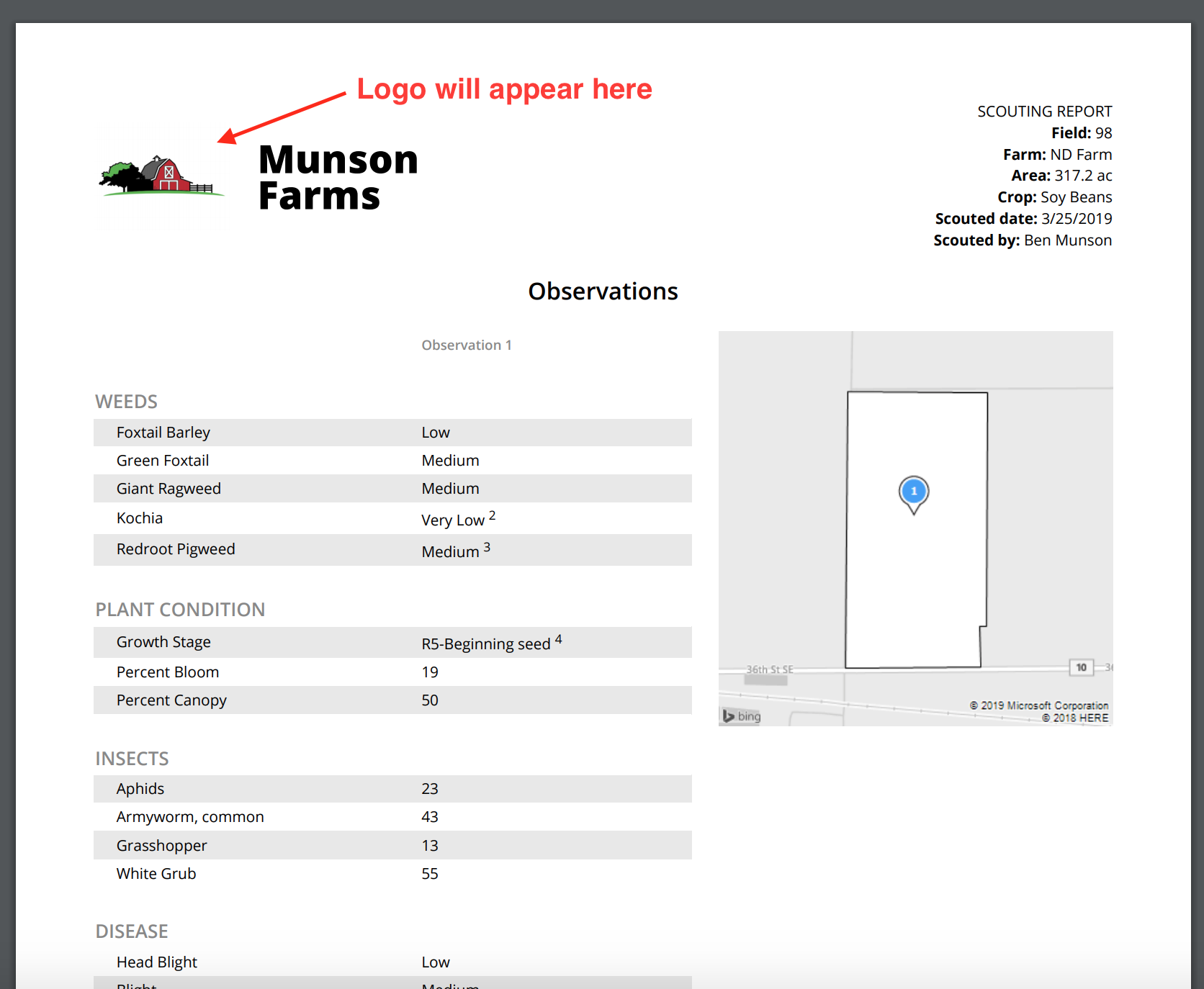 Recommendations
The logo should be

square

Logo resolution should be 128px by 128px (larger is better)
For best results use an SVG file.
Please contact FarmQA Support with any further questions