If a field name has changed or has been entered incorrectly, it can be edited within the FarmQA web app. Below are instructions on how this can be done.
Instructions

Log in to your FarmQA account from the web app.
Locate the field that needs to be updated by either locating it on the map, or by using the Search feature in the top right-hand corner of the screen.
Click the Edit Field button, then type the correct field name on the following page.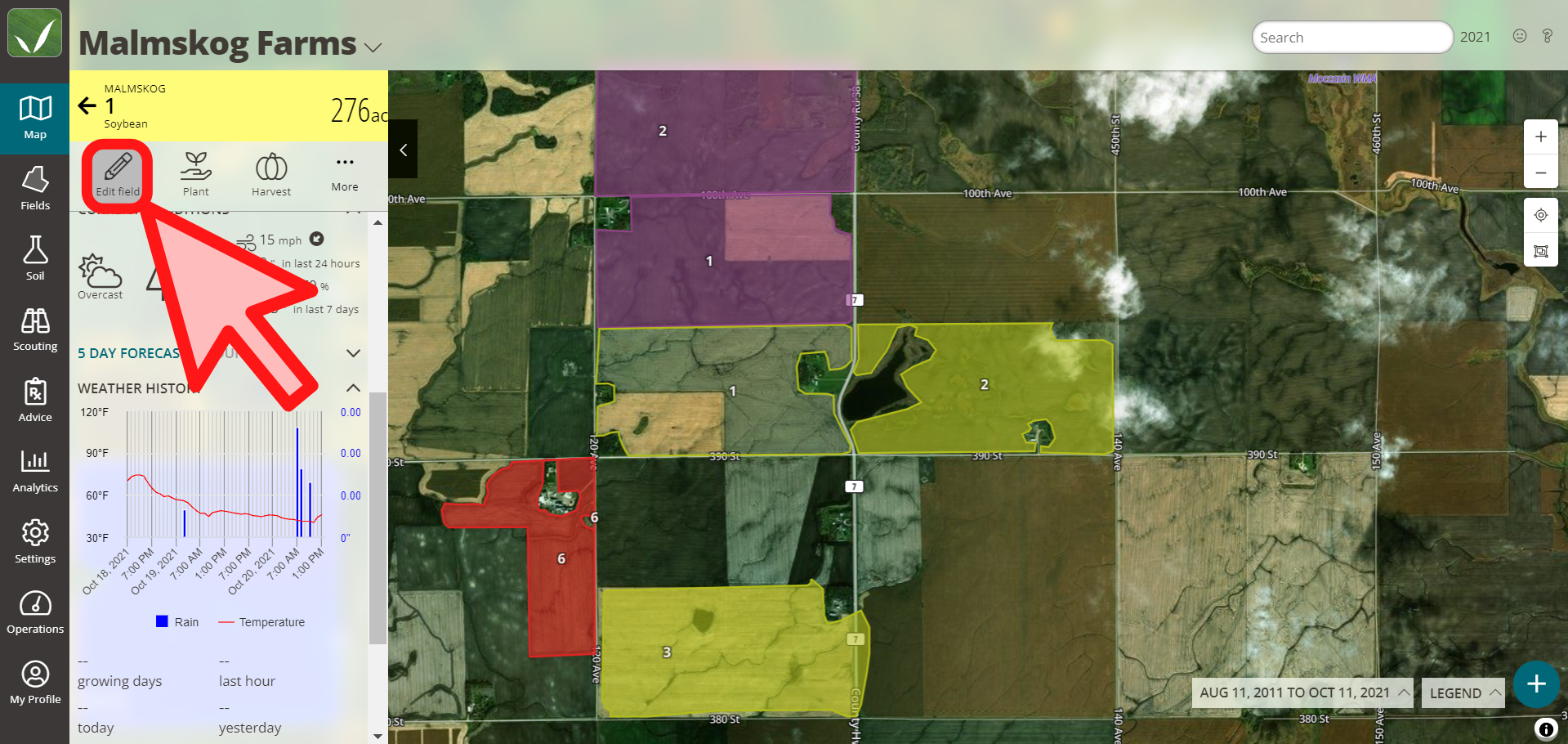 Click the blue Save button after editing the name.
Please contact FarmQA Support with any further questions