Ending a Season within AgSpy
Overview
There are two steps in ending a season with AquaSpy, physically extracting the equipment and ending the season with in AgSpy so the data is packaged up by season.  
One Probe
Login to AquaSpy
Locate the probe in the map view and click it
Click on the edit tab location in the lower right-hand corner 
Under site details click "Schedule and Extraction"  
Next select the extraction date or if you wish to remove the probe right away click the "extract immediately" button, then click "save"
Multiple Probes
Login to AquaSpy
Click on the service tab located in the upper right-hand corner and select "Schedule Extractions"
Next select the proper dealer and subscription and click continue
Select all of the Probes you with to schedule an extraction for and select each individual extraction date. Once you have selected all of the necessary probes and set their date click "Schedule Extractions" in the bottom right hand corner.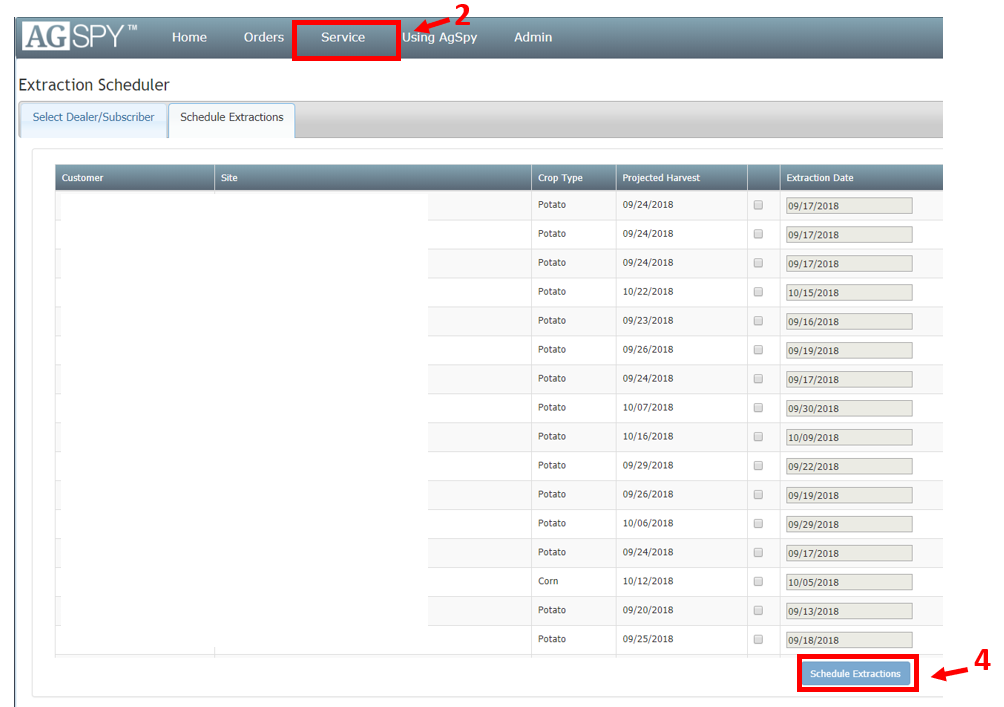 Changing an Extraction Date
Login to AquaSpy
Locate the probe in the map view and click it
Click on the edit tab location in the lower right-hand corner
Under site details click "Schedule an Extraction"
You can either change the date, extract immediately or cancel the extraction. Once you have done one of the following click "save"
Please contact FarmQA Support with any further questions