Overview
The rain collector tipping spoon mechanism takes measurements in 0.01'' (US versions) by default, but can measurements in 0.2 mm (M, EU, UK and OV) increments for each tip of the spoons if desired. If you have a US version and would like to convert it to a metric measurement, you can insert the metric adapter that is included in your hardware kit.
Note
Inserting the metric measurement adapter converts the rain collector to take measurements in 0.2 mm increments for each tip of the spoons. The console or Vantage Connect must be configured to 0.2 mm as well. See your console or Vantage Connect user guide for more information.
Steps
Find the metric adapter included in the hardware.

Locate the magnet between silver-colored, V-shaped arms of the tipping spoons.

Open the arms slightly with one hand while pulling the magnet out with the other.

Separate an end cap from one end of the magnet.

Slide the magnet, exposed end of magnet first, into the open slot of the metric adapter.

Insert the metric adapter and magnet between the arms of the spoons, with the top (solid side) of the metric adapter facing up.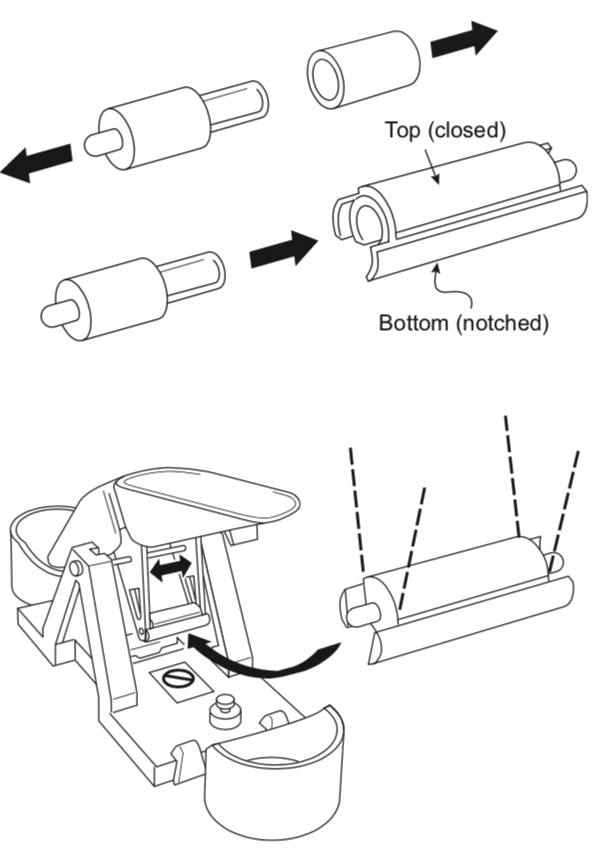 Please contact FarmQA Support with any further questions