FarmQA Controller - Choose the Time Period to Display
Specify the time period that you want to see in the FarmQA map. This is beneficial when trying to display data from a specific time period or a growing season.
1. Login to FarmQA Controller and access the desired enterprise. https://controller.farmqa.com/
2. In the map view, in the lower right corner of the screen, click the CHOOSE TIME PERIOD TO DISPLAY drop-down to adjust the time frame that displays as shown in the following screen-shot.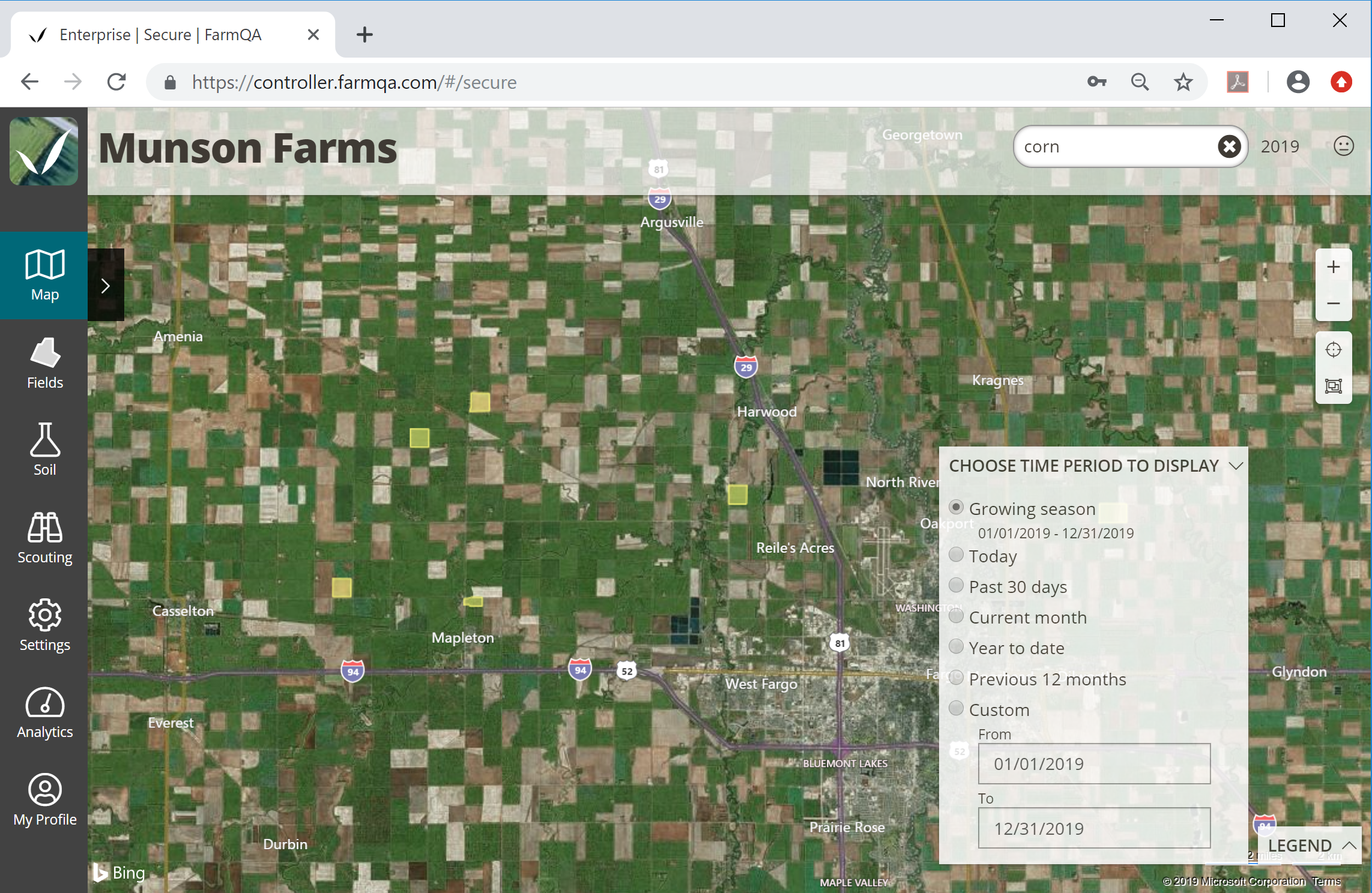 3. You can choose the time frame by the preset options or click the Custom option to enter specific dates.
Please contact FarmQA Support with any further questions