Overview
You can specify the time period that you want to display in the FarmQA map. This is beneficial when trying to display data from a specific time period or a growing season. Follow the instructions below to learn how to change the time period displayed in FarmQA.
Instructions
Log in to your FarmQA Controller account.
In the Map view, in the lower right corner of the screen, click on the CHOOSE TIME PERIOD TO DISPLAY menu and adjust the time frame.
You can choose the time frame by the preset options or click the Custom option to enter specific dates (pictured below).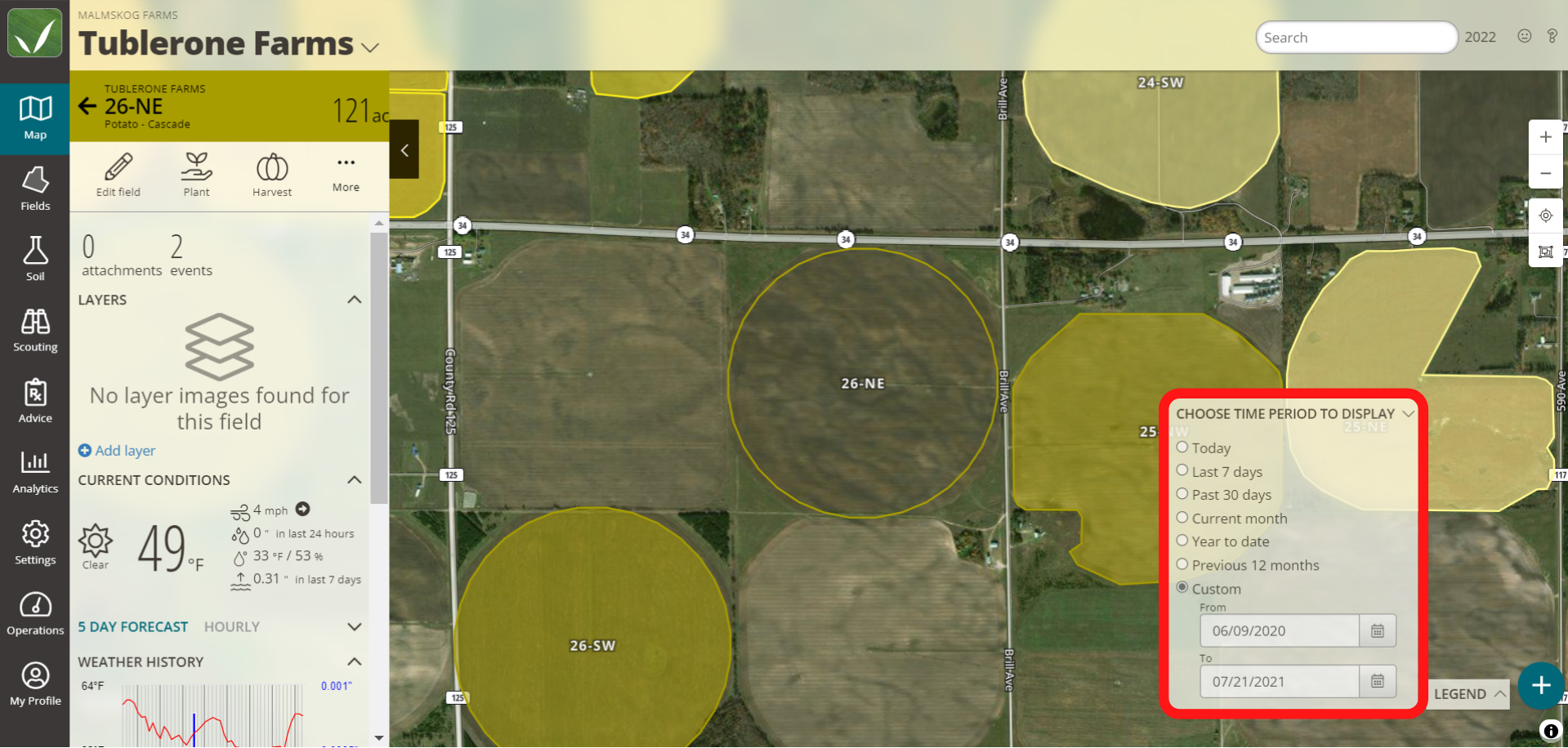 Please contact FarmQA Support with any further questions