Overview
FarmQA has partnered with several weather station manufacturers to ingest weather station data into FarmQA Controller. FarmQA is currently integrated with include; Davis Instruments, D and Pessl Instruments. All three of the companies' data can be viewed in the same way, instructions for which are listed below.
Adding a weather station to FarmQA Controller
Login to FarmQA Controller with Admin access.
Click on "settings" on the left-hand side of the screen, then "equipment" (see below)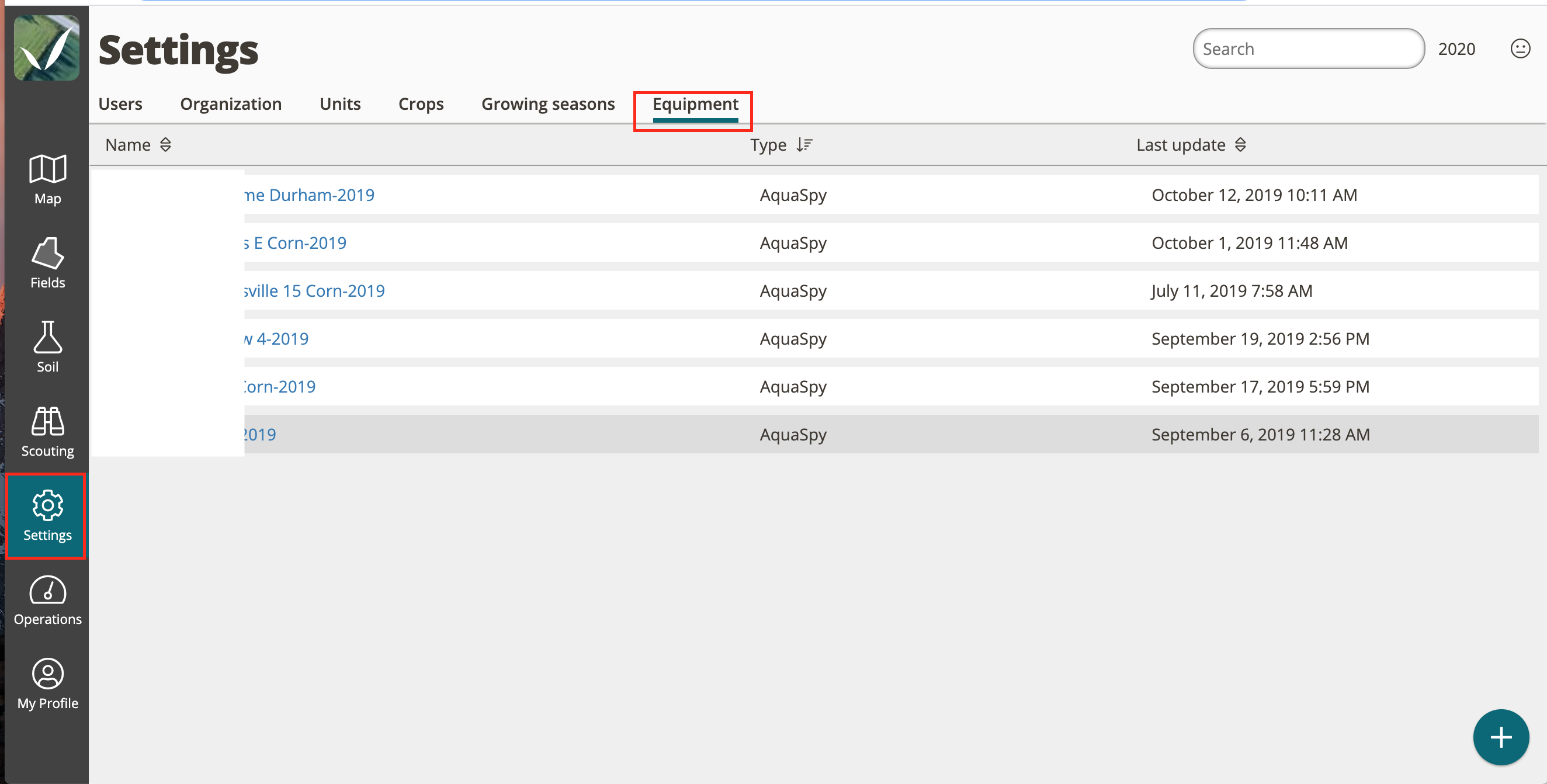 The equipment screen will display all stations and moisture probes currently assigned to an enterprise, and the date each piece of equipment last communicated.
Next, click on the "+" button in the upper right-hand corner of the screen, then "add new weather station" (see below).
Select the weather station manufacturer of the deployed station. Then follow the prompts on the screen to the right to either enter the login credentials or the serial number of a given station.
Click "validate" to finalize the process of adding a station.
Data is now viewable within FarmQA Controller.
Accessing Weather Station Data in FarmQA Controller
Login to FarmQA Controller

Click on the slide out pane to the map view, and turn on the "weather station" layer (see below)

Alternatively you can go to Settings -> Equipment to view the station in a list view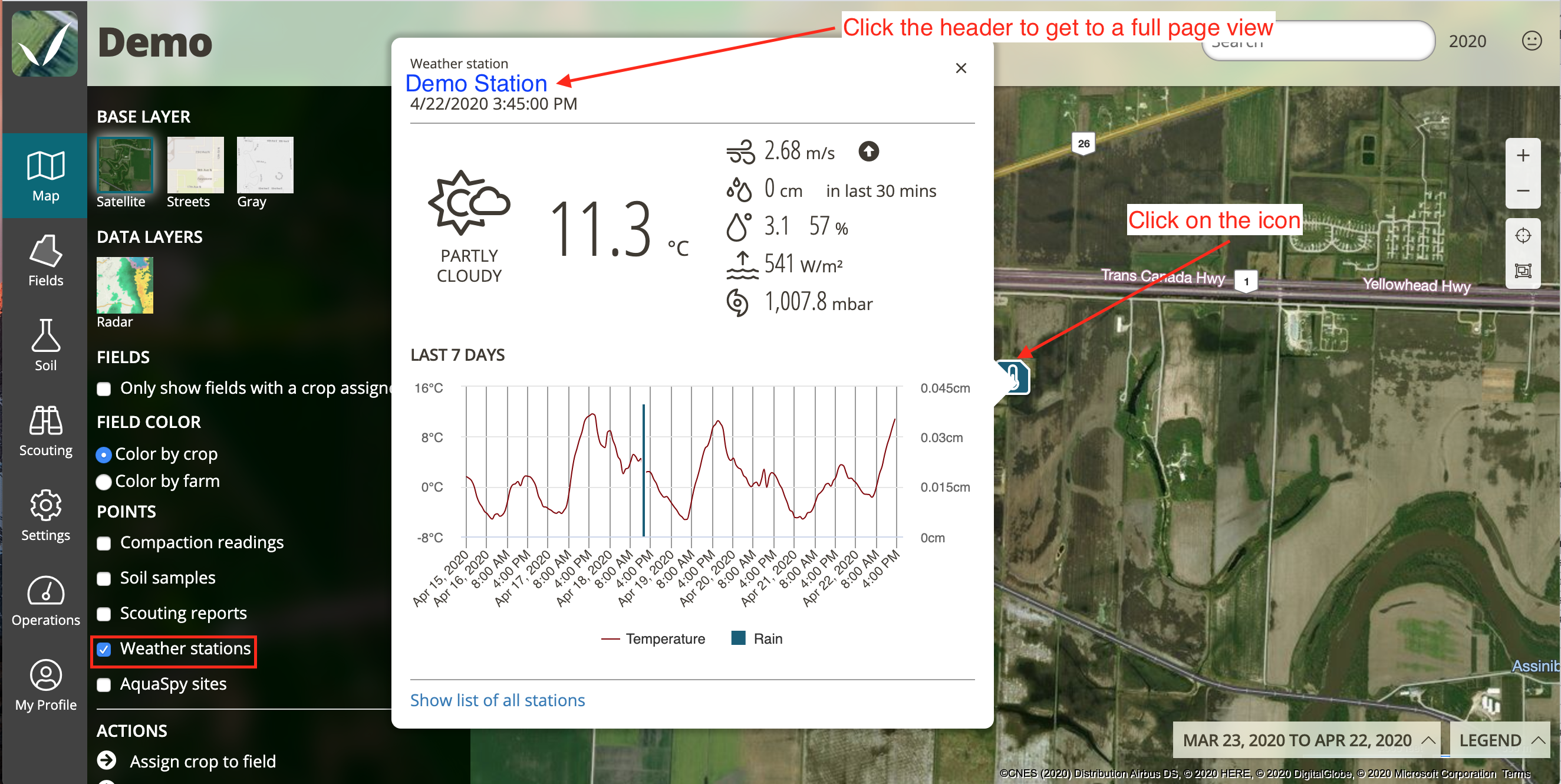 Accessing Field Specific Weather Data in FarmQA Controller
To access field specific weather data, access the desired enterprise within FarmQA Controller
Next, navigate to the location of the field the user is intending to view weather data for
Click on the field boundary of the desired field
A slide out pane on the right hand side of the screen will appear with field information and weather data. (See below)
You can view current conditions, 5 day forecast, hourly forecast, and weather history for this field.
All units can be changed within settings->units
Please contact FarmQA Support with any further questions