Overview
Below are the file formats accepted by FarmQA Controller
  Shapefiles
Files need to be zipped and contain .shp, .shx, and .dbf files.
 KML/KMZ
FarmQA controller will only accept KML or KMZ files containing Polygons. See instruction below on creating, saving, and sending KML file. 


Download and open Google Earth 
Navigate using the map to a field location
Click on the "add polygon" tool (as shown in the screenshot below). Note: the "path" tool will create a file that is not accepted.
Enter a field name in the window that appears after clicking the polygon tool
Next begin clicking on the map at the vertices of the field, double click at the last point.
Click "Ok" when you are done drawing the field.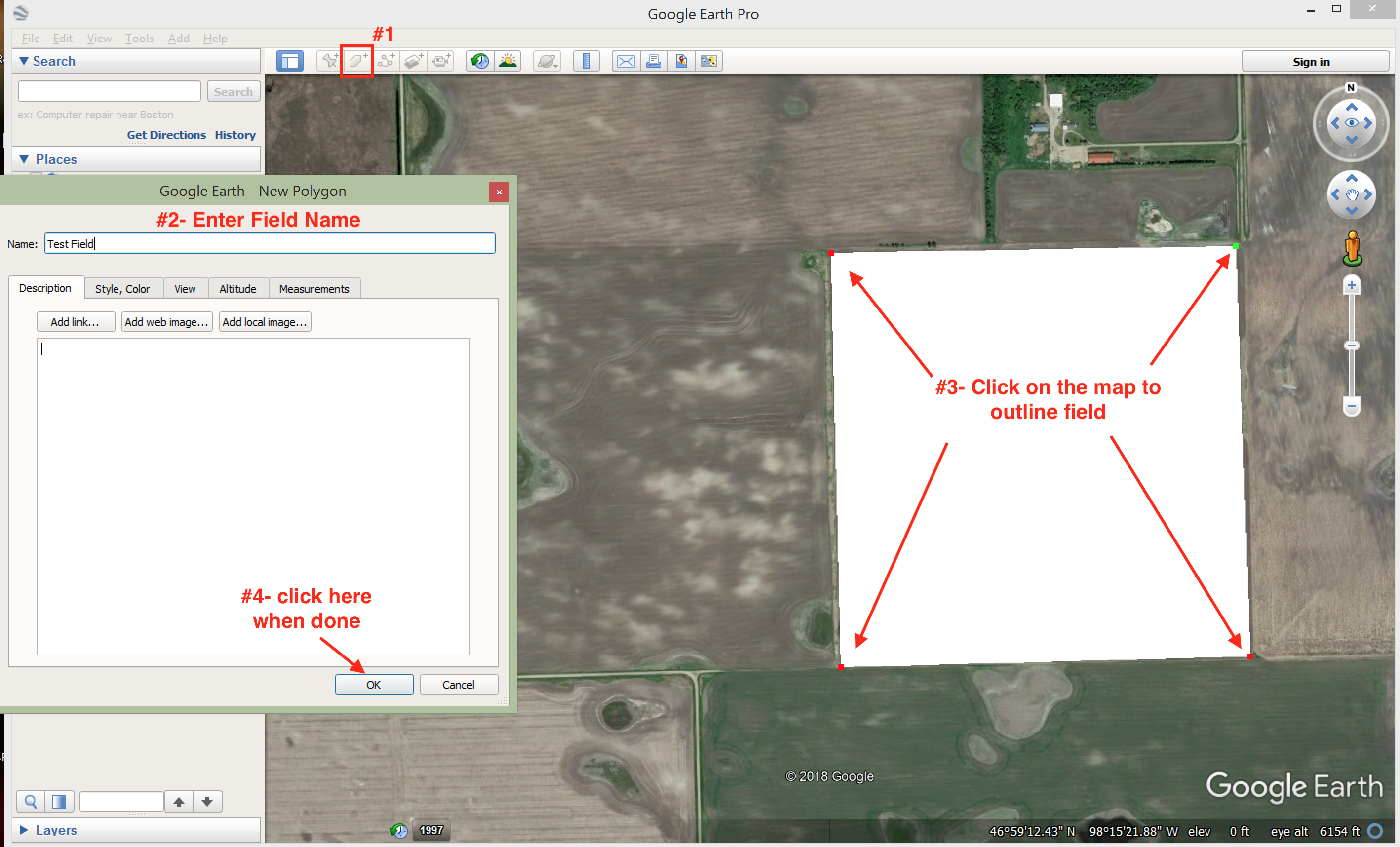 Next right-click on the field name in the left-hand column and click the "Save Places As" button (shown below).
Save the file as a .kml file and send to FarmQA in an email. This can be done by changing the "save as type" to .kml.

If there are multiple fields to be created and sent to FarmQA Controller, create a "folder" within Google Earth and place all created fields in the folder.

After all fields are added right-click the folder->"save places as"->now save the folder as a KMZ.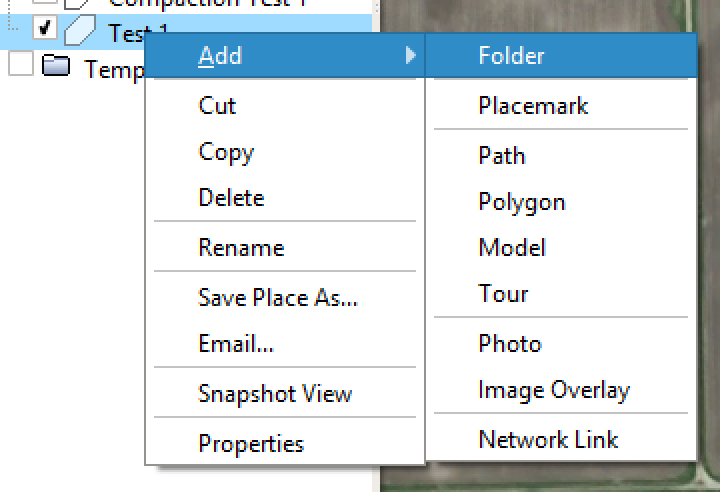 FarmQA Scouting Application
A third option is to use the FarmQA Scouting Application to draw field boundaries. After creating a boundary in the scouting application boundaries will be automatically added to FarmQA Controller.

For instructions on how to use the FarmQA Scouting Application to create boundaries, see this article.
Please contact FarmQA Support with any further questions