Steps
After a probe is "extracted" from the AquaSpy software, it will no longer be visible with the default settings within AgSpy. Because of this, the steps below will have to be followed to view historic probe data.
Login to AgSpy.AquaSpy.com with your AquaSpy credentials.
Next click on the magnifying glass in bottom right-hand corner of the screen.
Adjust the "status" option from "planted" to "all" in the drop down menu
Then click "Apply"
Historic probe data will now be visible in both the map, and list view.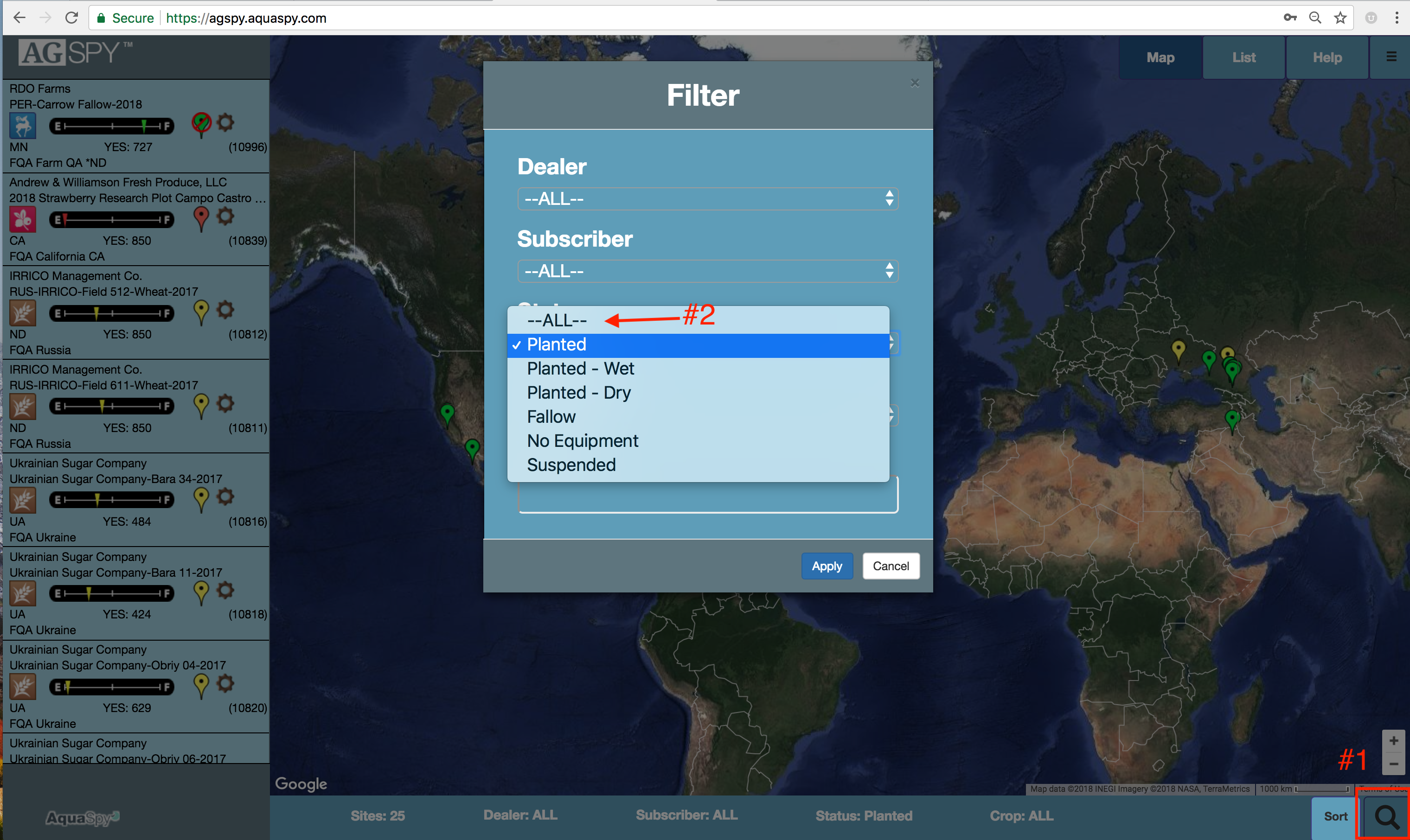 Please contact FarmQA Support with any further questions