General User Overview
Account administrators have the ability to add new users to an enterprise within FarmQA. Admins can also set the new user's role within the organization during this process. Follow the instructions below to learn how to add new users to your enterprise and set their role.
Adding a New User
Login to FarmQA controller as an account administrator and access the desired enterprise.

NOTE: only account administrators can add new users. If you are not an account administrator, please forward these instructions to them.

Click on the Settings icon, then navigate to the Users tab.
Take the following steps:

Click the blue "+" icon at the bottom of the screen.
In the Add new user dialogue box, fill in the user's Email, Full name, and set their Password. The generate password needs to include at least 6 characters, including a letter, number, special character, upper case, and lower case letter.

NOTE: the new user can change their password once they have access to their account.

Set the new user's Role and the Organization they fall under using the corresponding drop down menus at the bottom of the dialogue box.
Click Save to complete the process of adding the new user.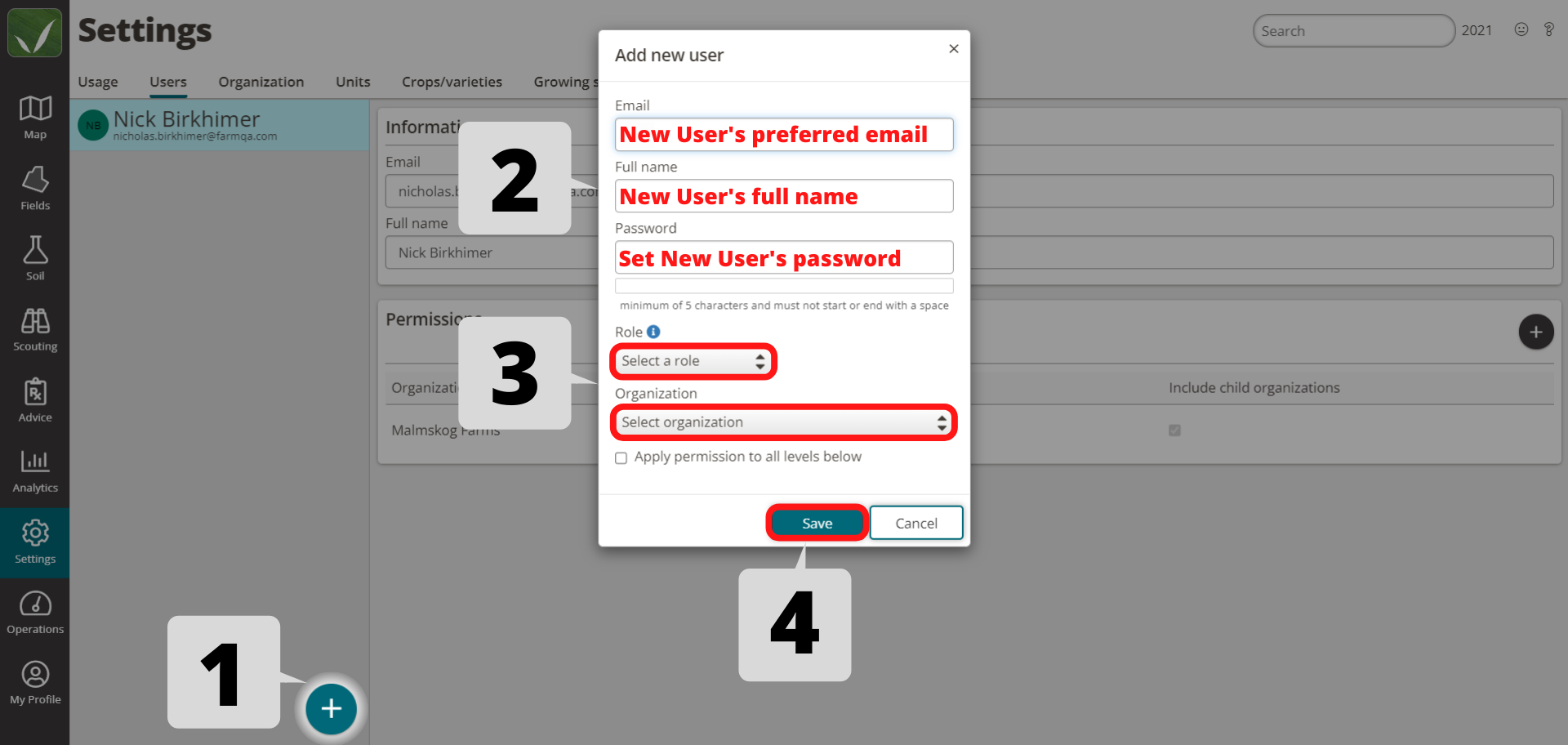 Assigning a Security Role
The newly created user will need to be assigned a "role" to see content within FarmQA Controller. To understand how to assign roles and what each role means see this article.
Please contact FarmQA Support with any further questions