General User Overview
            A FarmQA Controller enterprise admin can quickly add a new user to an account by following the instructions below. After a new login is created, a security boundary should be assigned to the new account. A security boundary is used for granting or limiting a user's access to a given geographic area within an enterprise. Instructions for both steps are shown below.
Adding a New User
Login to FarmQA controller and access the desired enterprise to which a new login is to be added. https://controller.farmqa.com/
Within the enterprise, click on the "settings" icon on the left-hand side of the screen. Next click on the "+" button in the top right-hand corner (shown below).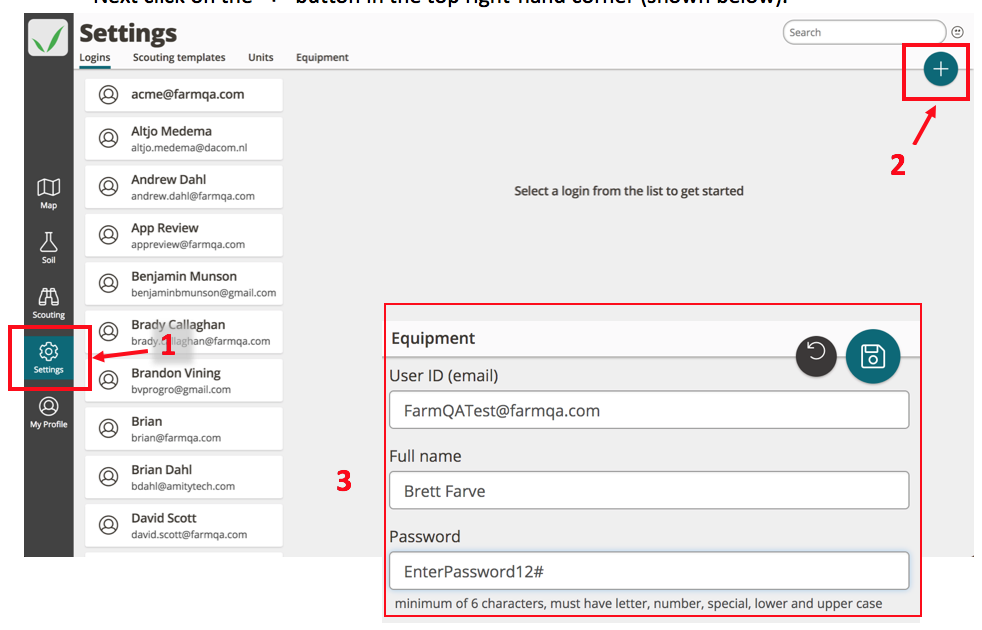 On the next screen enter the new user's email address, name, and password. Note: the user will not automatically be notified of their credentials.
The generated password needs to include 6 characters, must have a letter, number, special character, lower and upper case.
**Note: only enterprise admins will have the appropriate access level to complete these steps. **
Assigning a Security Boundary
After a user is successfully added, locate the new user in the list displayed within settings (see below)
Click on the given user and select "Set Security" on the right-hand side of the screen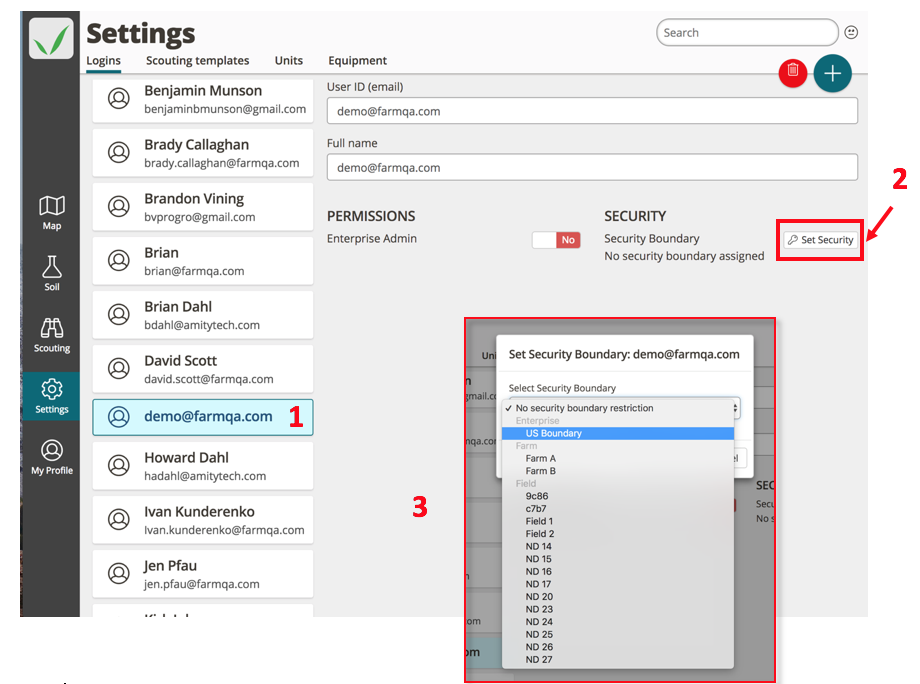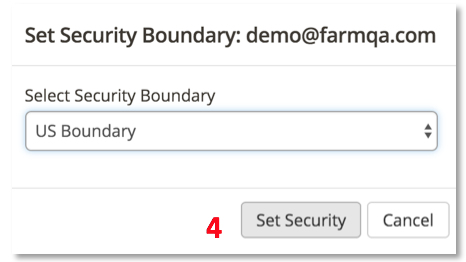 Next click on the field boundary which contains the boundary which a user should be restricted by. This is typically either the enterprise boundary or a farm boundary.
After the boundary is selected click on the "set security" option shown in the screen to the right.
The selected boundary names should now appear under the word "security boundary"
Please contact FarmQA Support with any further questions