General User Overview
A FarmQA Controller enterprise admin can quickly add a new user to an account by following the instructions below. After a new login is created, a role needs be assigned to the new account which indicates what level of permission they have. Instructions for both steps are discussed below.
Adding a New User
Login to FarmQA controller and access the desired enterprise.
Within the enterprise, click on the "settings" icon on the left-hand side of the screen. Next click on the "+" button in the bottom Left-hand corner (shown below).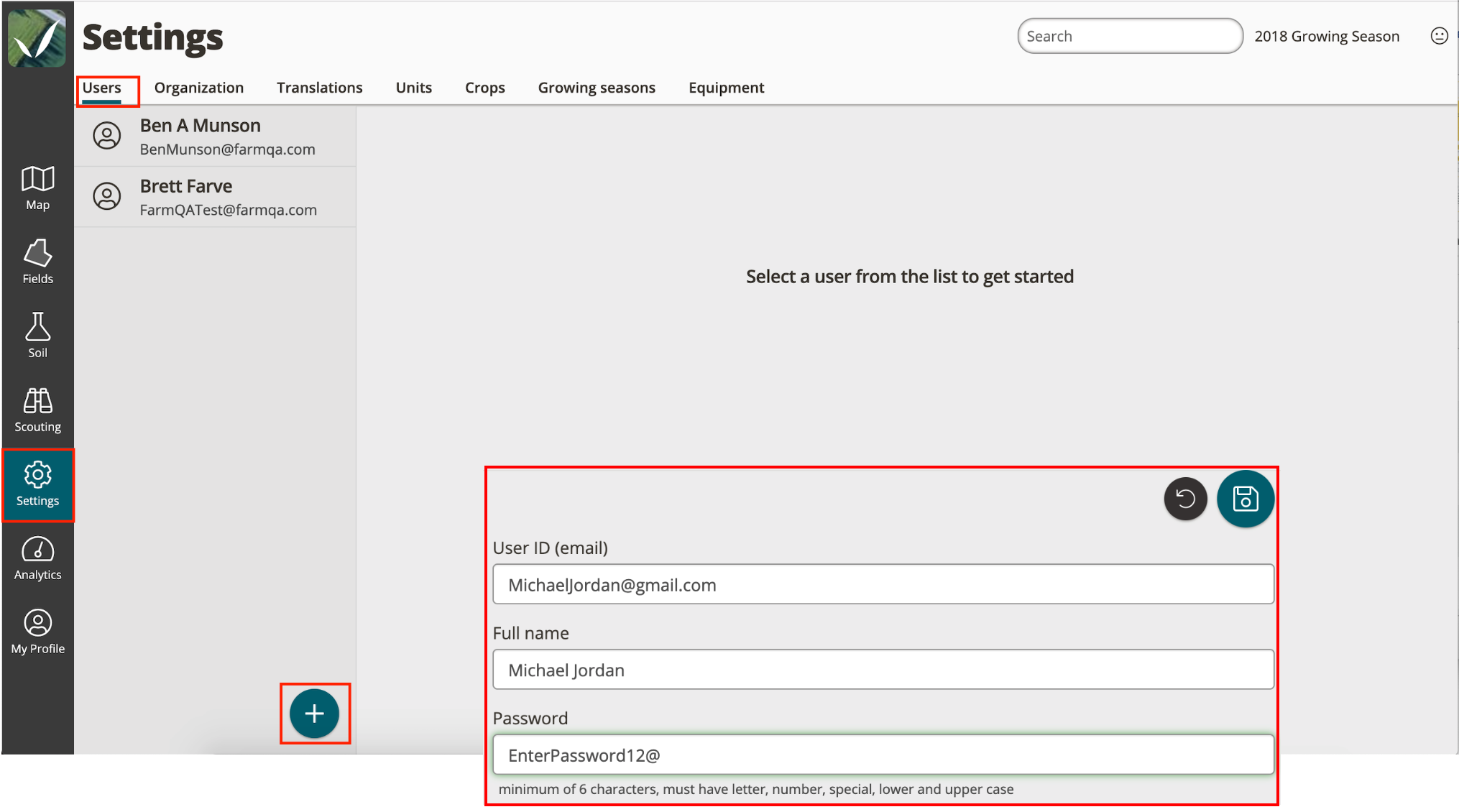 On the next screen enter the new user's email address, name, and password.

Note: the user will not automatically be notified of their credentials.

The generated password needs to include 6 characters, must have a letter, number, special character, lower and upper case.
**Note: only enterprise admins will have the appropriate access level to complete these steps. **
Assigning a Security Role
The newly created user will need to be assigned a "role" to see content within FarmQA Controller. To understand how to assign roles and what each role means see this article.
Please contact FarmQA Support with any further questions