Getting concise reports to your growers is can be an important part of your operation. With FarmQA's consolidated reports feature, you're able to summarize the information from multiple selected reports and can get that squeezed into a suscinct report for your growers. Pictured below is an example of what a consolidated version of 4 scouting reports can look like.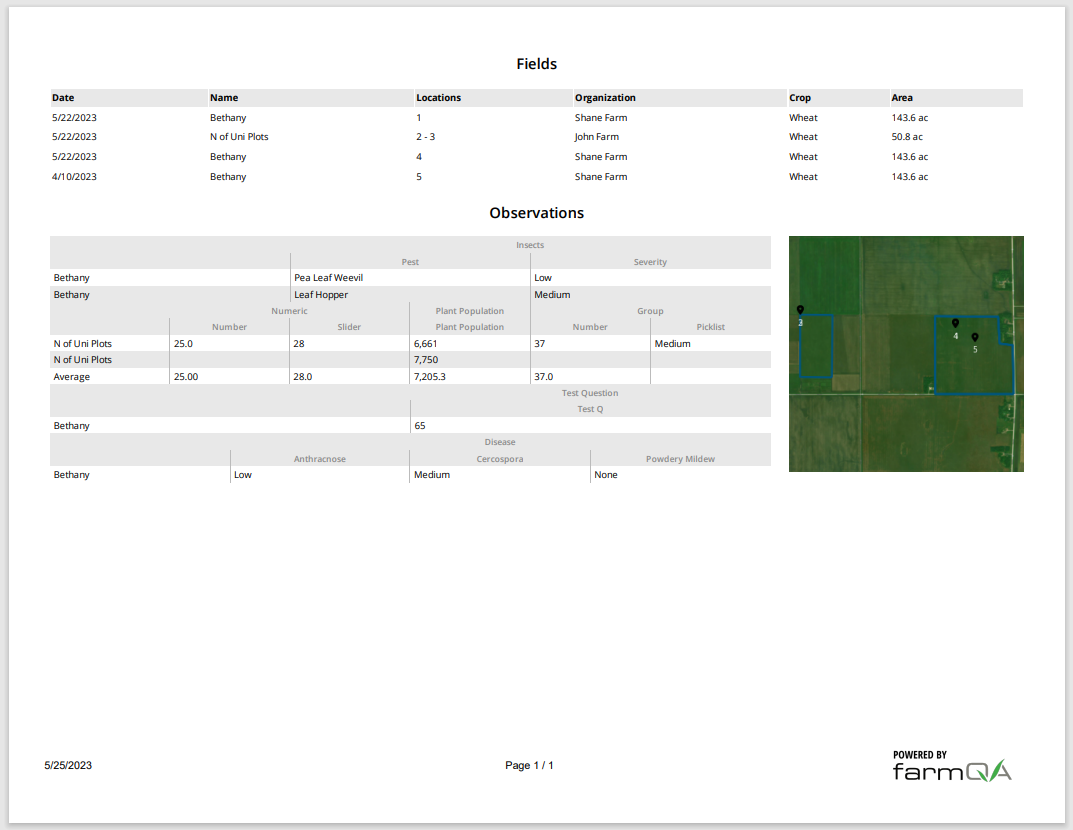 Check out the support article below to learn how to create consolidated scouting reports.
Downloading a consolidated scouting report

Login to your FarmQA account from the web app.
Click on the Scouting icon, then select the reports you want to export in the Reports tab.
Click on the grey Export button in the upper right-hand corner of the screen (pictured below).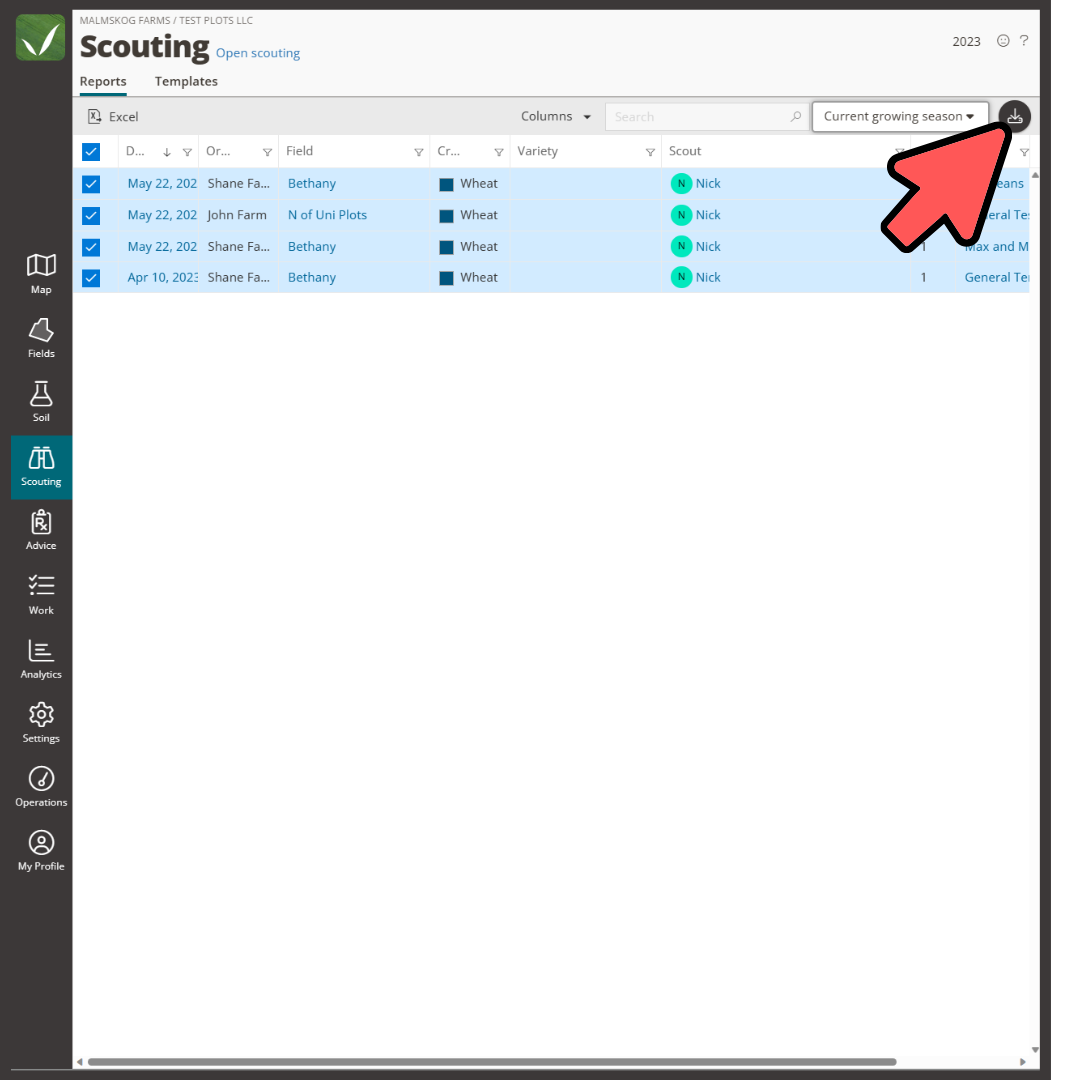 Click the Dropdown button next to the PDF option, then check the Consolidate reports box (pictured below).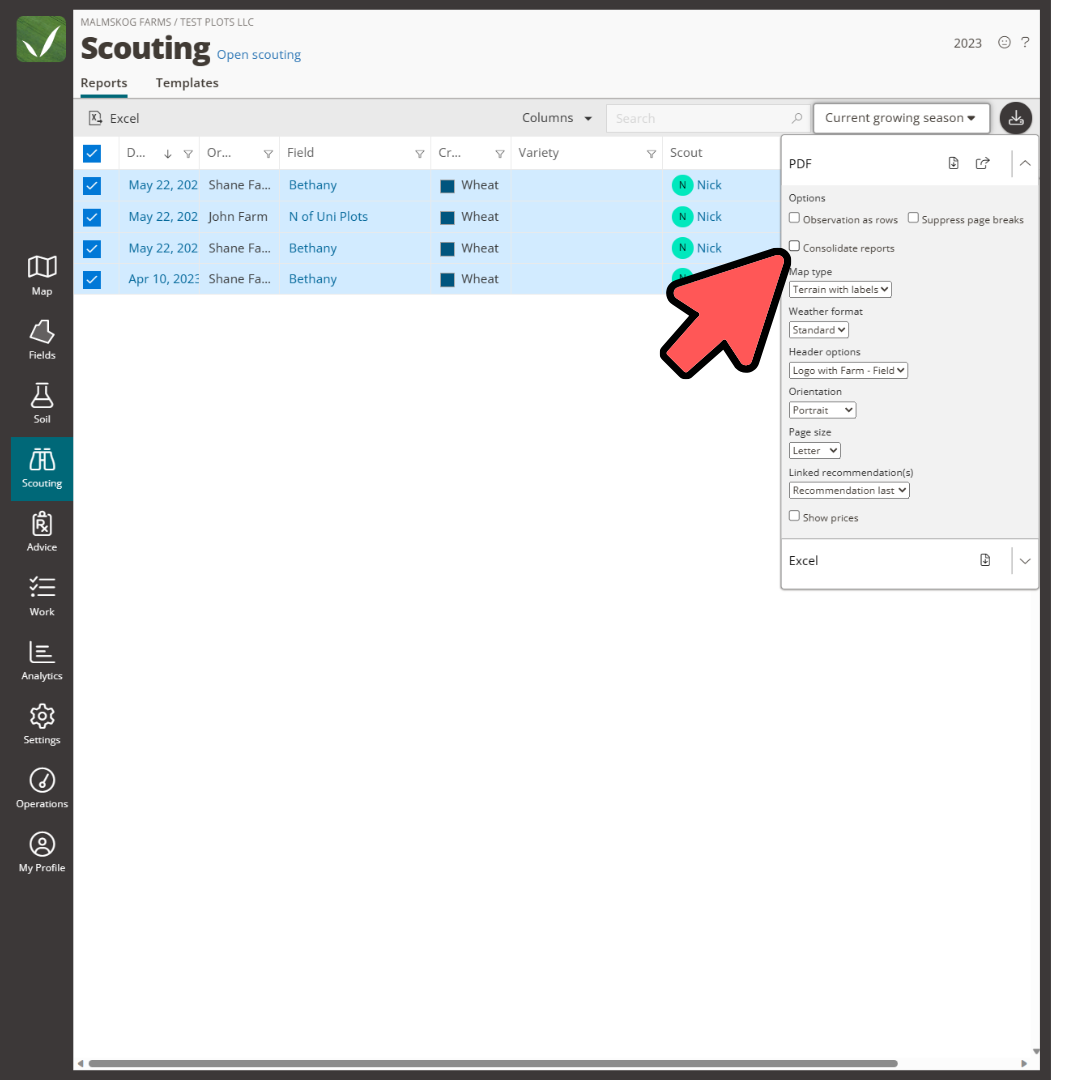 To optimize your consolidated scouting report, we checking the Observations as rows box to help get your report down to one page and changing your Orientation from Portrait to Landscape to have more space to populate the generally wide tables that exist in consolidated scouting reports,
Click the Export button to download your PDF.
Please contact FarmQA Support with any further questions