FarmQA's AgVise Laboratories integration allows you to automatically bring your soil test from the AgVise web portal to your FarmQA account. Soil samples that you have collected using FarmQA's barcode scanner will be geolocated so you can easily access your spatially distributed soils data. Follow the instructions below to learn how to setup your AgVise integration to get your data into FarmQA.
NOTE: please contact FarmQA Support to enable an AgVise integration for your account. There is no additional cost associated with this integration.
Getting your AgVise API Key into your FarmQA account
Finding your AgVise API Key

Use this link to log into your AgVise Laboratories account: Agvise - Login
Once you're logged in, follow these steps to locate your API Key (pictured below):
Click on the Settings button in the upper right-hand corner of the screen.
Click the API Settings button at the bottom of the menu on the left-hand side of the screen.
Copy the API Key located at the center of the API Settings page.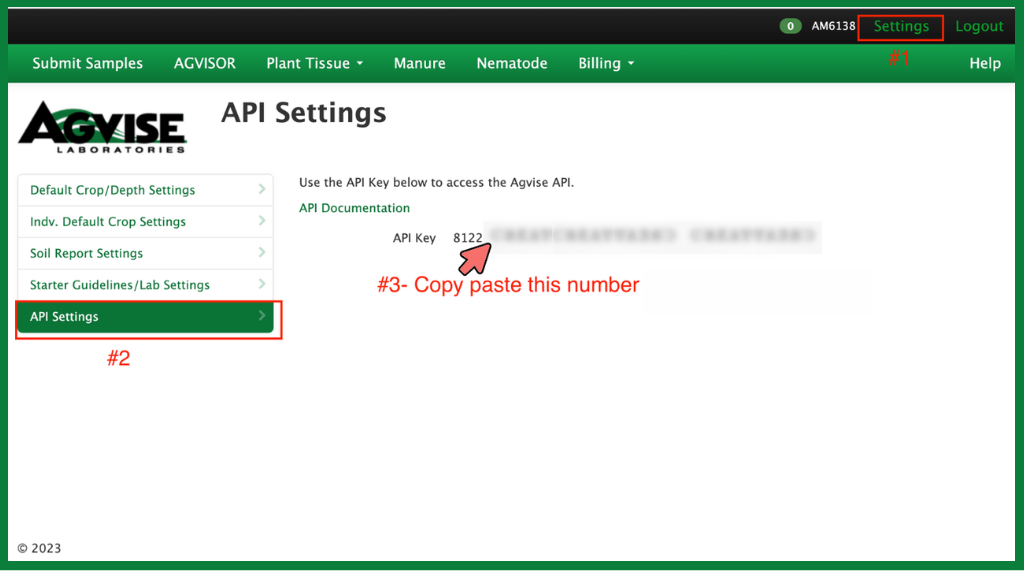 Getting your AgVise API Key into your FarmQA account

Log in to your FarmQA account from the web app.

Click on the Soils icon, then click on the Labs tab.
Copy your API key into the AgVise API Key box, then click the Save button (clicked below).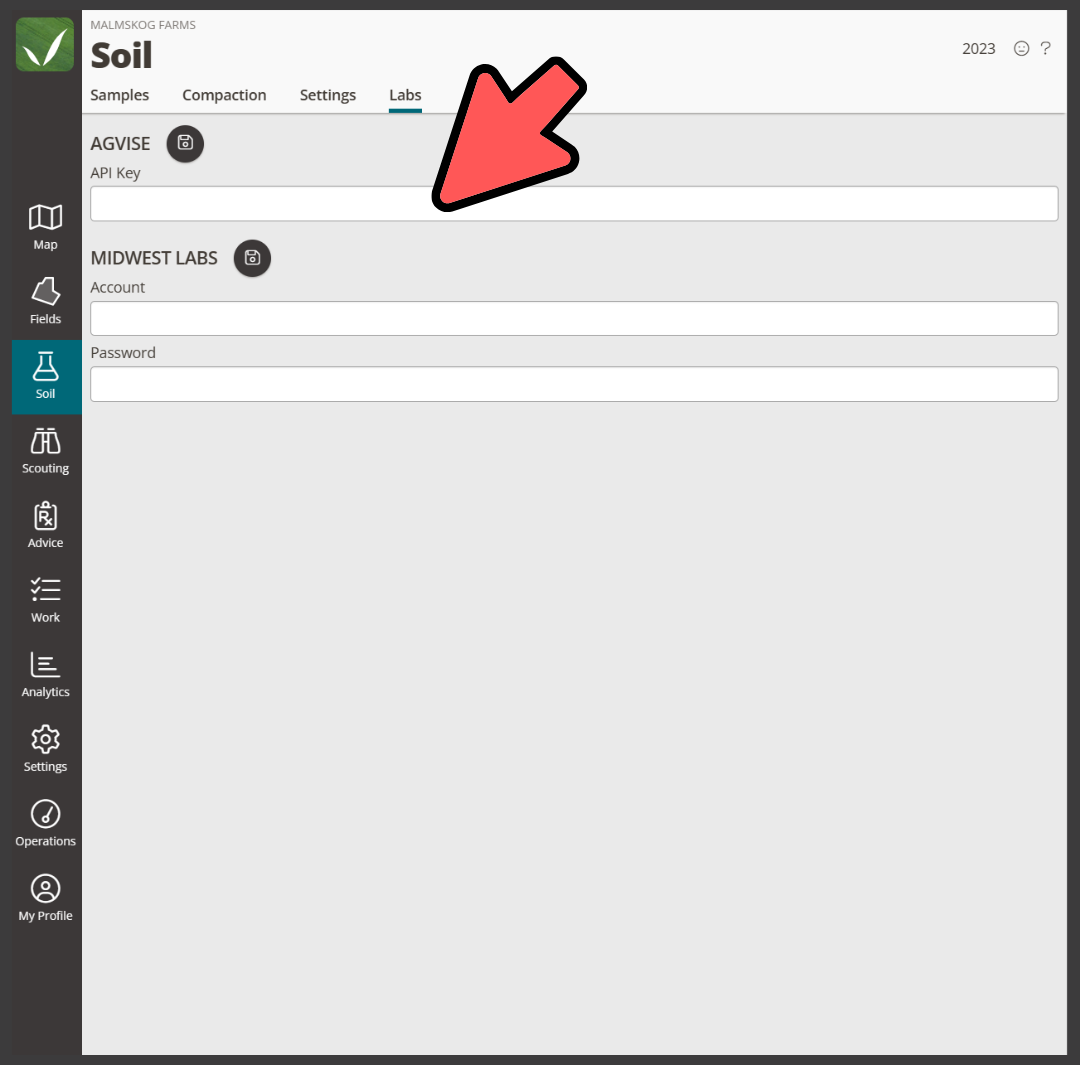 Please contact FarmQA Support with any further questions